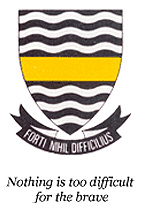 Upcoming Events
Join us for the Centenary Jeppe Fun Run/Walk on Saturday 18th August 2018. Tickets are R40 each and are available […]
Save the date 31 August for the Ruth First Fiesta at the Linder Auditorium.
News
Congratulations to our learners who wrote the 2018 De Beers English Olympiad. The theme of the Olympiad was War and […]
CONGRATULATIONS to Robyn Searle Class of 2015, who has been named in the PROTEA CRICKET squad to tour the WEST […]
More News
Centenary
Donate
Join Groups

MySchool
Click here for more info
7 FEDA nominations for Jeppe Drama
Congratulations to the Drama teams of "The Other Way" and "Born Free?": Actresses, crew, backstage and SALT who received 7 FEDA nominations:
Best Director: Hlakaniphile Mngomezulu,
Best Satire – Born Free?
Best New Comers,
Best Actress: Minenhle Makhubu,
Best Supporting Actress: Tsholofelo Mavuso,
Best Supporting Actress: Motshebe Mangole,
Best Comic Performance: Francesca Martis.
Ms Pugin has this to say: "Ms Coppin and I are so proud of you, drama girls! It takes courage to challenge perceptions and attitudes and both plays did just that. Well done, brave girls, for tackling systemic and entrenched racism, patriarchy and homophobia. These were difficult topics and they made a few people uncomfortable but dangerous and prejudiced attitudes should be challenged. The theatre is a place to explore how we can move society forward.
Thank goodness you are the future – free-thinkers, brave warriors for justice and humanity!" #JeppeDrama