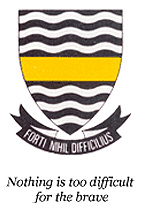 Upcoming Events

…an extravaganza of drama, dance and music on 11th and 12th May. Tickets will go on sale in term 2.
News

67blankets for Nelson Mandela are again going for a world record in July this year – the longest crocheted scarf. […]

Getting into the spirit of the 90th Flower Show which takes place on Friday 23rd February and Saturday 24th February, […]

Congratulations to Caitlin Davies who is seen above with the special medal she was awarded for swimming 8 miles in […]
More News
Centenary
Donate
Join Groups

MySchool
Click here for more info
A first for Lesego and Jeppe Music
Lesego Molefe is the first Jeppe Girl to make it into the semi-finals of the  P H Moore Music Competition. She was  awarded a gold certificate in the preliminary round on 26 July. Lesego plays the saxophone and has been part of the Jeppe orchestra and music ensemble for a number of years.We are so very proud of you Lesego. Good luck for 14th August!