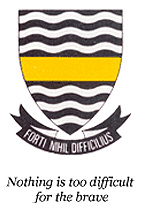 Upcoming Events
News

The new dance squad leaders Rhetsabile Manaka and Monique Tigere performed a dance they had choreographed themselves at final assembly […]

Thelma Brown was a pupil, teacher, mother of 4 daughters that went through the school, and member of the governing […]
More News
Centenary
Donate
Join Groups

MySchool
Click here for more info
Student Leadership
As well as being committed to academic excellence, Jeppe High School for Girls has a strong focus on developing individuals and encourages learners to explore their strengths and to respect, tolerate and understand others.
Councillors, together with the House Captains and Vice House Captains, play a very important role in building team spirit  at Jeppe Girls, adding colour and vibrancy to the school with their skits, war cries and posters and the events they organise – from the Grade 8 welcome party to the Inter-house Gala.   Educators have minimal involvement in the organization of these events, which encourages the girls to develop their management and leadership skills.
The Councillors for 2019 are:
Marlene Angwafor, Jessica Bonthuys, Alexis Cuerden, Zoey Cuerden, Kirsten Dickinson, Lerato Gram, Abigail Hartley, Kimberley January, Amirah Joulay, Ntandoyenkosi Manana, Sinqobile Mbutho, Talia McPherson, Laurah Meki, Lindokuhle Mhlanga, Nonthando Moalusi, Tshepiso Mogale, Ineeleng Moope, Mandisa Mpinga, Natasha Mwilambwe, Mbali Ncube, Melissa Nyalungu, Shannon Palmer, Kezia Reddy, Jenna Searle, Ashleigh Son, Yusra Tayob, Monique Teixeira, Kasey Walters, Abongile Zwane.
The Head Councillors for 2019 are Jenna Searle (Head Girl), Kirsten Dickinson (Deputy Head Girl),  Abigail Hartley (Deputy Head Girl) and  Kezia Reddy(Deputy Head Girl) .
 House Officials

2019

Captain
 Vice Captain

 Secretary
 Crassula  

 Mbali Ncube
 Marlene Angwafor
 Talia McPherson
 Disa
 Jenna Searle
 Abigail Hartley
 Lindokuhle Mhlanga
 Gerbera
 Kirsten Dickinson
 Shannon Palmer
 Laurah Meki
 Harveya
 Jessica Bonthuys
 Khwezi Zwane
 Alexis Cuerden
 Nerine
 Kimberley January
 Lerato Gram
 Ashleigh Son
 Protea
 Kezia Reddy
 Mandisa Mpinga
 Sinqobile Mbutho
Representative Council of Learners (RCL)
Each class chooses a representative for the RCL at the beginning of each year. Meetings of the RCL are held monthly and provide a forum at which pupils can express their views. Opportunities are provided for them to voice their opinions and grievances and share ideas concerning the school's functioning, administration and activities and they have representation on the School Governing Body. The RCL teaches pupils to think critically and logically and advocates the principles of fairness and equality. The RCL members are responsible for implementing school projects in their classes including those that assist less fortunate communities.