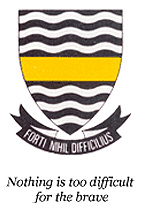 Upcoming Events

The Festival of Nine Lessons Carol Service and Tableau is an annual tradition at Jeppe Girls that started in 1945. […]
News
Parents of learners in Grade 8-11 2019 please open the attached letter and return the completed reply slip to your […]
The Centenary Concert DVDs have arrived and can be collected from Mrs Heming in Reception between 09:00 and 13:00. Cost […]
Newsletter September 2019
More News
Centenary
Donate
Join Groups

MySchool
Click here for more info
Facilities
Computer Centre
The Computer Centre is available for all learners to do their schoolwork, assignments and projects. The resources available to them include 40 computers, the Internet, a scanner, and Microsoft programmes such as Encarta Encyclopaedia and PowerPoint. Computer Centre Assistants are appointed to train and help learners.
The Computer Centre isn't all about work, however, as many girls spend their leisure time playing games and surfing the Internet for fun. Learners enjoy spending time in the Computer Centre as they get to use a wide range of programmes. The centre is supervised to ensure that the girls use the Internet safely and responsibly.
Maths Laboratory
The Maths Laboratory is a classroom equipped with both desks and computers. It is used for extra lessons in Mathematics and Afrikaans.
Media Centre
The media centre is not just a library, but a multi-media hub that offers the school community many facilities that include laminating of posters and projects, photocopying and bookbinding. The centre also offers learners and staff a wide range of reading material that varies from teenage fiction to reference works on all present curricular topics.
The centre is arranged to accommodate a study and research area and an area for more informal reading and recreation. Learners can browse through the daily newspapers and a selection of magazines and keep up to date with current affairs both locally and abroad.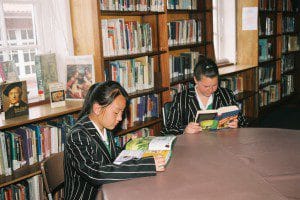 Music Centre
The Jeppe Music Centre offers extra mural music education to Jeppe girls who do not necessarily want to take music as a school subject. Instrumental tuition and theory is also offered to pupils of all ages – from young learners of other schools to adults wishing to take music.
The music centre operates in the afternoons and offers individual tuition in the following
•    Piano
•    Recorder
•    Flute
•    Clarinet
•    Saxophone
•    Violin
Instruments are available for hire from :
Lovemore Music (Brixton) -011 837 2943/1579/1580
The Music Instrument Library -Dan – 082 851 6510)
Music Theory is also offered for Elementary, Intermediate and Advanced students.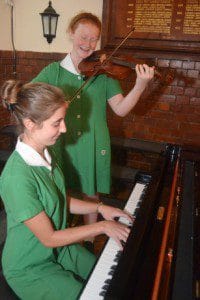 The 2016 fee structure for the music centre is as follows:
Practical Lessons and Fees:
30 minutes a week R1300 per term for 1 lesson a week
45 minutes a week R1950 per term for 1 lesson a week

Theory Lesson and Fees:
It is advisable for Elementary, Intermediate & Advanced practical students to attend one afternoon theory class every week (not Beginners). Lesson days and times must be organised with the teacher. If a student takes practical lessons in the Music Centre, the fees are R600 per term, payable in advance. Students who would like to take Theory ONLY, may do so at R1000 per term, excluding theory books.
Tuition Material:
Tutors will advise their students about which tuition material to purchase. The school orders the books and students pay the teacher.
External Exams:
External exams in practical and theory are optional. We prepare students for UNISA, Associated Board of the Royal Schools of Music & Trinity Guildhall exams.
Important Information:
If a student cannot attend a lesson owing to sickness, the tutor MUST be contacted. Tutors will contact students if they are unable to teach on a particular day. That lesson will be made up.
Fees are payable at the beginning of each term IN ADVANCE to the tutor. Lessons may be refused if fees have not been paid.
For more information, please contact Dr Elize Kruger 082 789 7839 kruger.elize@gmail.com or Mr Bruce Verity on 073 835 8512 (bruce_verity@yahoo.co.uk)
Consumer Studies and Technology
The technology and consumer science centre provides training for all skills utilised in the running of the home and providing for families of the learners, including homemaking tasks, cooking, needlework, nutrition, diets for those in good health and those that are ailing, housekeeping and hygiene.
The centre has three fully equipped technology laboratories containing all equipment and appliances used in running a home.
Sports Facilities
The school boasts well-maintained sports facilities and grounds, which include a 25m swimming pool, eight tennis courts, six netball courts, two hockey/soccer fields, one cricket pitch and cricket nets, a half size astro court used for hockey training and ball skills, two volleyball courts and a gym/conditioning centre.