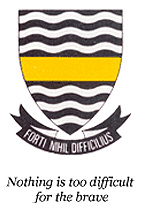 Upcoming Events

Friday 22nd February 14:30-18:00 and Saturday 23 February 08:30-12:30 Entrance Adults R10, Scholars R5. Refreshments will be on sale.

To download the document, please click on the heading "Code of Conduct 2019″ on the home page Menu and once […]
News

Congratulations to Ntsakisi Ntsekhe (class of 2018) who has been awarded a scholarship from the prestigious Allan Gray Orbis Foundation. […]

Congratulations to our class of 2018. They continued the school's legacy of excellence by attaining a 100% pass rate, the […]
More News
Centenary
Donate
Join Groups

MySchool
Click here for more info
Governing Body
The elected members of the Governing Body are:
Parents:
Mr R. White (Chairperson)
Mr R. Aitchison
Mrs C. Batchelder
Mr G. Drysdale (Treasurer)
Mrs N. Jantjies
Mr R. January
Mr I. Laher (Vice Chairperson)
Mrs A. Platt
Mr N. Reveley
Educators:
Mrs S. Bhagwan
Mr D. Bloem
Ms C. Maughan
Non Educator: Mrs K. Nagel (Secretary)
Learners:
Ms S. Jiang
Ms N. Ntsekhe
Ms L. Padiachey
Parents Association:
Mr G. Cuerden
Co-Opted Members:
Mr K. Jarvis
Mrs H. Mark
Principal: Ms. D. Gonçalves
Governing Body Elections will take place again in March 2021.