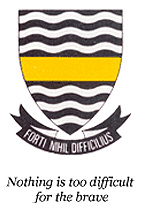 Upcoming Events

Friday 22nd February 14:30-18:00 and Saturday 23 February 08:30-12:30 Entrance Adults R10, Scholars R5. Refreshments will be on sale.

To download the document, please click on the heading "Code of Conduct 2019″ on the home page Menu and once […]
News

Congratulations to Ntsakisi Ntsekhe (class of 2018) who has been awarded a scholarship from the prestigious Allan Gray Orbis Foundation. […]

Congratulations to our class of 2018. They continued the school's legacy of excellence by attaining a 100% pass rate, the […]
More News
Centenary
Donate
Join Groups

MySchool
Click here for more info
Mission Statement
Jeppe High School for Girls is an English medium monastic school where the educators, learners and parents as partners in education are committed to academic excellence and individual development.
The school will endeavour to educate every pupil to the best of her ability in an academic environment, encouraging independent thought and an enthusiasm for learning.
It will attempt to instil in each pupil the tenets of justice, honesty, respect, tolerance and an understanding of others.
It will maintain a tradition of service to the community.
It will encourage participation in cultural and sporting activities developing in the pupil mental and physical abilities, self-confidence, self-discipline and the ability to think and reason logically.
It will uphold the excellent code of conduct that has always been the hallmark of this school.
It will continue to encourage the spirit of co-operation and endeavour which is a tradition of this school.