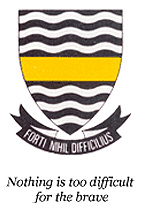 Upcoming Events
News

The new dance squad leaders Rhetsabile Manaka and Monique Tigere performed a dance they had choreographed themselves at final assembly […]

Thelma Brown was a pupil, teacher, mother of 4 daughters that went through the school, and member of the governing […]
More News
Centenary
Donate
Join Groups

MySchool
Click here for more info
Parents Association
The Annual General Meeting of the Parents Association will be held at 18h00 on Tuesday 21 January 2020 in the School Hall. The new committee will be elected at this meeting.
The PA encourages participation by parents in a variety of fund raising activities. Meetings are held when necessary and notice will be given of such via the school.
We look forward to having all parents with us on 21 January.