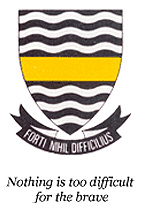 Upcoming Events

…an extravaganza of drama, dance and music on 11th and 12th May. Tickets will go on sale in term 2.
News

67blankets for Nelson Mandela are again going for a world record in July this year – the longest crocheted scarf. […]

Getting into the spirit of the 90th Flower Show which takes place on Friday 23rd February and Saturday 24th February, […]

Congratulations to Caitlin Davies who is seen above with the special medal she was awarded for swimming 8 miles in […]
More News
Centenary
Donate
Join Groups

MySchool
Click here for more info
School Shop
The school shop (situated next to the school tuck shop) contains a full stock of new uniforms, sports kit and tog bags.
A limited number of good quality second hand uniforms are also available.
The school shop's normal hours of opening are on Monday afternoons during term from 14:00 – 15:00.
Additional hours of opening:
Saturday 2 December 2017 from  08:00 – 12:00
Monday 4 December 2017 from  14:00 – 17:00 
Monday 15 January 2018 from 08:00 – 12:00 and 14:00 – 17:00
Tuesday 16 January 2018 from 08:00 – 12:00
Monday 22 January 2018 from 14:00 – 17:00
Cash and all standard debit and credit cards are accepted. Please NO cheques
Uniforms are also available from Settler's Stores, 93 Broadway, Bezuidenhout Valley, Tel 011 615 1350