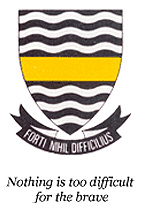 Upcoming Events

The Festival of Nine Lessons Carol Service and Tableau is an annual tradition at Jeppe Girls that started in 1945. […]
News
Parents of learners in Grade 8-11 2019 please open the attached letter and return the completed reply slip to your […]
The Centenary Concert DVDs have arrived and can be collected from Mrs Heming in Reception between 09:00 and 13:00. Cost […]
Newsletter September 2019
More News
Centenary
Donate
Join Groups

MySchool
Click here for more info
School Shop
The school shop (situated next to the school tuck shop) contains a full stock of new uniforms, sports kit and tog bags.
A limited number of good quality second hand uniforms are also available.
The school shop's normal hours of opening are on Monday afternoons during term from 14:00 – 15:00.
Additional hours of opening:
Monday 26 November 2018 from 14:00 – 17:00
Saturday 1 December 2018 from  08:00 – 12:00
Monday 3 December 2018 from  14:00 – 17:00 
Saturday 8 December 2018 from 08:00 – 12:00
Monday 7 January 2019 from 08:00 – 12:00 and 14:00 – 17:00
Tuesday 8 January 2019 from 08:00 – 12:00
Monday 14 January 2019 from 14:00 – 17:00
Cash and all standard debit and credit cards are accepted. We also now accept Snapscan. Please NO cheques
Uniforms are also available from Settler's Stores, 93 Broadway, Bezuidenhout Valley, Tel 011 615 1350