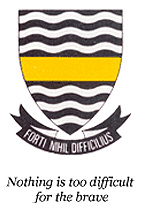 Upcoming Events

…an extravaganza of drama, dance and music on 11th and 12th May. Tickets will go on sale in term 2.
News

67blankets for Nelson Mandela are again going for a world record in July this year – the longest crocheted scarf. […]

Getting into the spirit of the 90th Flower Show which takes place on Friday 23rd February and Saturday 24th February, […]

Congratulations to Caitlin Davies who is seen above with the special medal she was awarded for swimming 8 miles in […]
More News
Centenary
Donate
Join Groups

MySchool
Click here for more info
Academic Enrichment
The focus of Jeppe High School for Girls is primarily on academics. The school endeavours to ensure that each pupil achieves her academic potential while engaging in a range of sporting, cultural and social activities.
Jeppe Girls participate in a number of academic programmes, competitions and Olympiads each year.
The school enters and excels in the following Olympiads:
English
Afrikaans
Mathematics
Physical Science and Life Science
Consumer Studies
Accounting
English Olympiad : The 2013 competition attracted more than 7800 entries from high schools across Southern Africa. The theme was "Whose Truth is it anyway?"  Four of our learners –  Nikita Boshoff, Amy-Leigh Braaf, Elizabeth Gondwe and Kelly Ho – were awarded Silver certificates.
Afrikaans Olympiad : We have a phenomenal response from learners wishing to write the ATKV (Afrikaans Taal en Kultuur Vereniging) Olympiad each year. Grade 8 and 9 learners write the Junior Olympiad and Grade 10, 11 and 12 girls write the Senior Olympiad.
National Science and Life Science Olympiad : Girls enter these competitions voluntarily, they are encouraged to participate for their own development. Each year learners do exceptionaly well.
Tour de Maths: The school also participates in Tour de Maths with private schools. Tour de Maths is a mathematical competition in which 16 schools across Johannesburg and Pretoria take part. A group of Grade 9 to Grade 11 learners are chosen to participate each year.