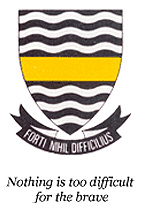 Upcoming Events

An original musical theatre piece and whole school collaboration. May 12-13, 19-20.
News

Jeppe Girls are the Central Gauteng cricket champions for the third year in a row. They played a combined Soweto schools […]
Congratulations to our athletes on their performances at Inter-districts on 27 February 2017: Jenna Stolz (left) came 1st in u15 100m, Kasey […]
The Class of 2016 Matric Remarks can be collected from Mrs Goldin at the school  between 08:00 and 14:00
More News
Centenary
Donate
Join Groups


MySchool
Click here for more info
Curriculum
Grade 8 and 9 
Learners follow a prescribed curriculum in Grade 8 and Grade 9. This comprises the following learning areas:
Mathematics
Language, Literacy and Communication – English and Afrikaans.
Natural Sciences
Social Sciences
Economic & Management Science
Life Orientation
Arts & Culture
Technology
Jeppe Girls is in the unique position of being able to offer specialised education as part of the Arts and Culture course. In addition to their Art and Culture lessons each week, Grade 8 and 9 learners are given the choice of either specialising in the visual arts or in music. Jeppe High School for Girls is one of the few state-aided schools that provide this option.
At the end of Grade 9, learners complete their General Education Training phase, which is an exit point from academic education.
Grade 10 to Grade 12

Learners who have successfully completed the General Education and Training Certificate (GETC) have the choice of continuing with the academic Further Education Training (FET) phase.
The subject choices offered by Jeppe High School for Girls from Grade 10 to Grade 12 are as follows:
4 compulsory subjects:
English Home Language
Afrikaans 1st Additional Language
Life Orientation
Mathematics or Mathematical Literacy
3 subjects from:
Accounting
Consumer Studies
Geography
History
Life Sciences
Music
Physical Sciences
Visual Arts
The following subjects are optional extra subjects:
Design (offered privately)
Advanced Programme English (IEB)
Advanced Programme Mathematics (IEB)