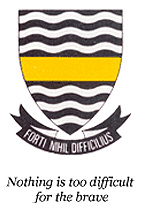 Upcoming Events
Join us for the Centenary Jeppe Fun Run/Walk on Saturday 18th August 2018. Tickets are R40 each and are available […]
Save the date 31 August for the Ruth First Fiesta at the Linder Auditorium.
News
Congratulations to our learners who wrote the 2018 De Beers English Olympiad. The theme of the Olympiad was War and […]
CONGRATULATIONS to Robyn Searle Class of 2015, who has been named in the PROTEA CRICKET squad to tour the WEST […]
More News
Centenary
Donate
Join Groups

MySchool
Click here for more info
Alternate telephone numbers
We are having teething problems with our new switchboard and neither 011 616 5090 or 011 616 5091 are currently working.
In the interim, please use 011 622 4550 or 011 622 4568. We apologize for any inconvenience caused.