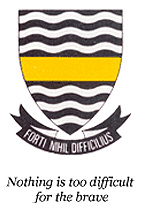 Upcoming Events
Join us for the Centenary Jeppe Fun Run/Walk on Saturday 18th August 2018. Tickets are R40 each and are available […]
Save the date 31 August for the Ruth First Fiesta at the Linder Auditorium.
News
Congratulations to our learners who wrote the 2018 De Beers English Olympiad. The theme of the Olympiad was War and […]
CONGRATULATIONS to Robyn Searle Class of 2015, who has been named in the PROTEA CRICKET squad to tour the WEST […]
More News
Centenary
Donate
Join Groups

MySchool
Click here for more info
Aquelle Midmar Mile Medalists
Congratulations to Caitlin Davies who is seen above with the special medal she was awarded for swimming 8 miles in the Aquelle Midmar Mile on Saturday 10th February and Sunday 11th February,  raising R10 000 for CANSA. 17 of our swimmers completed the mile in choppy water. Caitlin Davies was first out of the water in a time of 30.03 minutes (this being her fourth mile for the day). She was followed by Kristen van Aardt and Caitlynn Switala.
Special mention also goes to Caitlin Davies and Sydney McDougall who swam their 5th Midmar mile for Jeppe Girls this year.
                             The Aquelle Midmar Medalists
Back Row: Sydney Mc Dougall, Caitlin Davies, Nicole Baxter and Farryn Behenna
Third Row: Sarah Batchelder, Zia Fisher, Aisling de Lange and Kristin Van Aardt
Second Row: Olivia Van Honschooten, Angeline Radford, Rebecca Batchelder and Qamar Ngqawana
Front Row:  Caitlyn Switala, Nicola Roncaglia, Aléa Britz, Micaela Malyon and Amber McDermott