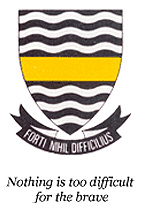 Upcoming Events
News

Congratulations to the following music students who passed their external exams. Seen here are Naledi Shabangu who passed her Grade […]
We are having problems with our switchboard and many of our extensions are not working today (15 May 2018). We […]
The Class of 2017 Matric Remarks can be collected from Mrs Goldin at the school  between 08:00 and 14:00. We have […]
More News
Centenary
Donate
Join Groups

MySchool
Click here for more info
Central Gauteng Cricket Champions
Jeppe Girls are the Central Gauteng cricket champions for the third year in a row. They played a combined Soweto schools team on 8th March and beat them by 33 runs.
Jeppe were first to bat and scored 132 runs for 3 wickets in 20 overs. Sihle Ntsoko scored 67 runs and the Captain Jenna Searle scored 35 runs.  Soweto scored 101 runs all out. During the Soweto innings, Samantha Schutte took 4 wickets. The Woman of the Match went to Megan Reveley who opened the batting, took 3 wickets and was an excellent fielder. The team were presented with the trophy and gold medals by Mr AJ Rudman (Gauteng Cricket).
Thank you to Mr Bloem for coaching the team so well, the players for their energetic and enthusiastic teamwork, the parents for their unstinting support and the first aiders for keeping us safe.