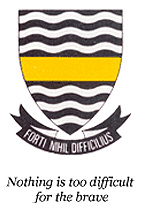 Upcoming Events
News

On 30th November 2018, at the final assembly of the year, Mrs Carolyn Steyn surprised the school with a birthday […]
More News
Centenary
Donate
Join Groups

MySchool
Click here for more info
Congratulations to the Matric Class of 2020
"We are ecstatic to be able to celebrate a 100% pass rate for the twenty seventh consecutive year. 99% of our matriculants achieved marks that allow them admission to tertiary education, with 156 of our 181 matriculants (86,2%) achieving marks that allow them admission to a bachelor's degree.The girls achieved 255 distinctions in all.
"One of the goals of the 2020 Matrics was to cross the NSC finishing line together. We are overjoyed that the class of 2020 accomplished this goal and today can celebrate that no one was left behind. Congratulations to the courageous young women who embraced the difficulties of the Covid 19 Pandemic and have made themselves, their families and the school very proud. Well done ladies, wishing you the very best in the next leg of your life journey. "Miss Dina Gonçalves, Headmistress.
7 distinctions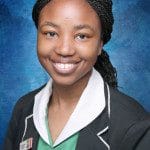 Simbulele Dunjwa
6 distinctions
Aisling De Lange           Israa Devraj        Jadyn Hovelmeier      Mbali Mbatha       Naseeha Moosa          Megan Reveley
5 distinctions –
Tasmin Fourie, Jesse MacDonald, Darnell Swart, Tristan Torr and Zia Touffie
4 distinctions –
Charlize Churcher, Alyssa Dayanand, Katherine Edwards, Khushi Ilyas, Nkanyezi Mabena, Simone Scott and Louise Smit.
3 Distinctions –
Mishkah Abdulla, Noor-Ain Ahmed, Chiara De Mello Koch, Agatha Dube, Micayla Goncalves, Nereece Govender, Ani Gyulinyan, Mikayla Henderson, Iraj Khan, Nicky Lau,  Ella Marriott, Heaven Nen, Jenna Stolz and Monique Tigere
34 learners achieved 2 distinctions each
52 learners achieved 1 distinction each