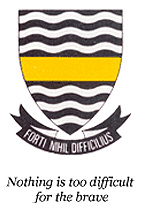 Upcoming Events
News

The new dance squad leaders Rhetsabile Manaka and Monique Tigere performed a dance they had choreographed themselves at final assembly […]

Thelma Brown was a pupil, teacher, mother of 4 daughters that went through the school, and member of the governing […]
More News
Centenary
Donate
Join Groups

MySchool
Click here for more info
Cultural
Cultural activities provide an outlet for the talented and creative and often provide experiences that mould the lives of learners for the future. They are an extremely important part of the school.
Cultural and extra-mural activities offered at the school include chess club, choir, debating, drama, drumming, first aid and public speaking.
Team awards, merit awards, half colours and full colours are awarded for dedication and excellence in these areas.