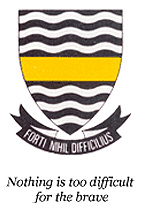 Upcoming Events

An original musical theatre piece and whole school collaboration. May 12-13, 19-20.
News

Jeppe Girls are the Central Gauteng cricket champions for the third year in a row. They played a combined Soweto schools […]
Congratulations to our athletes on their performances at Inter-districts on 27 February 2017: Jenna Stolz (left) came 1st in u15 100m, Kasey […]
The Class of 2016 Matric Remarks can be collected from Mrs Goldin at the school  between 08:00 and 14:00
More News
Centenary
Donate
Join Groups


MySchool
Click here for more info
Cultural
Cultural activities provide an outlet for the talented and creative and often provide experiences that mould the lives of learners for the future. They are an extremely important part of the school.
Cultural and extra-mural activities offered at the school include chess club, choir, debating, drama, drumming, first aid and public speaking.
Team awards, merit awards, half colours and full colours are awarded for dedication and excellence in these areas.