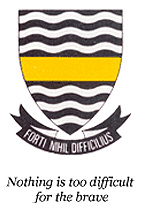 Upcoming Events

…an extravaganza of drama, dance and music on 11th and 12th May. Tickets will go on sale in term 2.
News

67blankets for Nelson Mandela are again going for a world record in July this year – the longest crocheted scarf. […]

Getting into the spirit of the 90th Flower Show which takes place on Friday 23rd February and Saturday 24th February, […]

Congratulations to Caitlin Davies who is seen above with the special medal she was awarded for swimming 8 miles in […]
More News
Centenary
Donate
Join Groups

MySchool
Click here for more info
Cultural
Cultural activities provide an outlet for the talented and creative and often provide experiences that mould the lives of learners for the future. They are an extremely important part of the school.
Cultural and extra-mural activities offered at the school include chess club, choir, debating, drama, drumming, first aid and public speaking.
Team awards, merit awards, half colours and full colours are awarded for dedication and excellence in these areas.