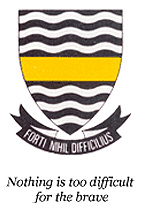 Upcoming Events

Conductor Richard Cock. Linder Auditorium. Book at Computicket
Join us on 12th August 2017. Gates open at 07:00 and the race starts at 08:00. Tickets are R40 per […]
News
We apologize for any inconvenience caused but we are presently unable to receive telephone calls or to make telephone calls […]
Parktown Girls, Pretoria Girls and Waterstone College participated with Jeppe Girls in their inaugural festival of football on Saturday 5 […]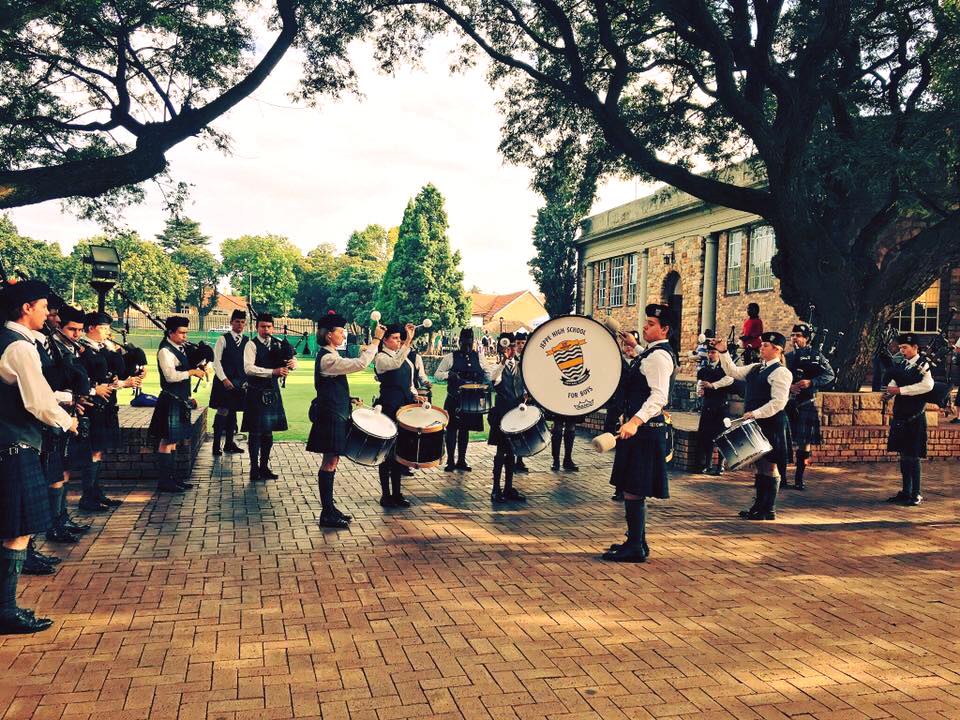 Congratulations to the Jeppe Girls who played in the South African Pipe Band Championships competition on  Saturday 29th July 2017. […]
More News
Centenary
Donate
Join Groups


MySchool
Click here for more info
Choir
There are two choirs in the school catering for a diversity of interests.
The main School Choir comprising about 50 learners plays a leading role in school ceremonies and participates in festivals, concerts and competitions. Their repertoire is wide and ranges from difficult and challenging classical works to popular songs and songs from musicals. The choir is directed by Mr Johan Bester and is accompanied by Dr Kruger, Miss  Conradie and Miss Venter.
The second choir is a traditional voice ensemble called Hlabelela which means "to lead with the voice". Hlabelela sing African music and broaden their knowledge of the language and cultures of South Africa. They are assisted by Mr Bhulana and are seen here performing at the school's Fun Run and Market Day.
The following girls were recognized in 2016 for their contribution to the choir:
Full Colours (Re-Award) – Nontsikeleo Tshefu and Angela Xia
Full Colours (New) – Moratiwa Malatje and Lesego Molefe
Half Colours (Re-Award) –Thando Nkomo and Nthato Zitha
Half Colours (New) – Linae Baron, Siphokazi Magaga, Lungile Mvelase, Mpho Mvelase, Maya Oliver,  Daniella Owiredu, Daniella Owiredu and Erin van Wyk
Merit Award – Gail Ngoveni
Team – Elana Adams, Savannah da Silva, Yonela Dishi, Noncebo Khanyile, Nicole Mychajluk and Gail Ngoveni, Thando Nkomo, Lindokuhle Sukazi, Nontsikelelo Tshefu, Erin van Wyk and Angela Xia
Choir Leaders 2017
Head Chorister : Lesego Molefe
Deputy Head Chorister: Zakithi Khulu
Choir Leaders: Buhle Dube, Thato Mokgothu, Lungile Mvelase and Nthato Molefe
Hlabelela Leaders 2016
Head: Gugu Mabena
Deputy Head: Bongiwe Nkabinde
Secretary: Nontsikelelo Tshefu
The Experience of a lifetime
Jeppe High School for Girls brought home 2 silver medals from the 5th World Choir Games which  took place in Austria in 2008.
The Jeppe choir took part in two categories – Popular Choral Music (Open) with 20 other choirs and Gospel and Spiritual (Open) with 16 other choirs. They were selected to go through to the final round for both categories and performed in the finals on Friday 11 July and at midnight on Saturday 12 July.
The results of the Games were announced at a huge prize-giving ceremony at midday on Sunday 13 July in an indoor theatre that was larger than a soccer stadium. Most of the choirs that had participated attended the ceremony in their national dress and were bearing their national flags. It was a wonderful experience. The certificates for each category were awarded first and then the medals: bronze, silver and gold. After cheering heartily for our fellow South Africans and choirs we had met on the tour, the Jeppe contingent awaited the results of their categories with bated breath. The competition was really stiff and the excitement mounted as the choirs who had been awarded certificates were announced and then those that had won bronze medals and Jeppe's name still hadn't been called out. When Jeppe Girls was awarded silver, the learners and staff alike leapt to their feet with ecstatic cheering.
 "I am really thrilled with our results" said Mrs Morrick. "We were honoured to be invited to participate in the games and were incredibly excited when we qualified in not one category, but two. I would have been happy with one bronze medal, but two silvers! I'm ecstatic! As first time participants, we have done ourselves and our country proud. Our girls worked extremely hard and they deserve this honour. Bravissima!
The South African choirs attending the games did exceptionally well, winning more gold medals than any other country (15 out of the 74 gold medals that were awarded) and numerous silver medals. Ms Slabber, Headmistress at the time, had this to say: "What a wonderful experience for Jeppe Girls to be able to compete against the best choirs in the world. The fact that the choir received two silver medals for the first time they participated in the games is quite an achievement at this level of competition. The girls also participated in a friendly concert that took place in Haüplatz – in the middle of the city and drew the biggest crowd of all the choirs that participated. It was an amazing experience for everyone. Well done and congratulations to all involved."