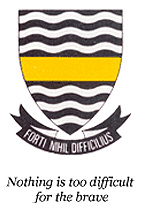 Upcoming Events

…an extravaganza of drama, dance and music on 11th and 12th May. Tickets will go on sale in term 2.
News

67blankets for Nelson Mandela are again going for a world record in July this year – the longest crocheted scarf. […]

Getting into the spirit of the 90th Flower Show which takes place on Friday 23rd February and Saturday 24th February, […]

Congratulations to Caitlin Davies who is seen above with the special medal she was awarded for swimming 8 miles in […]
More News
Centenary
Donate
Join Groups

MySchool
Click here for more info
Debating
As the world continually shifts, posing new questions daily about human experience and ethics, it is often challenging to decide where to stand as society confronts increasingly complex issues. For the speakers of the Jeppe Girls' Debating team, it these very issues that must be probed, researched and argued convincingly about over the course of the year.
Speaking skills are developed and honed in practice sessions and the friendly ongoing rivalry with the Jeppe Boys' team allows both junior and senior speakers to practice their speaking in a series of friendly, but often hotly contested, debates.
The Interhouse Debating competition saw many passionate speakers represent their houses in the third term.
According to Margaret Heffernan, "For good ideas and true innovation, you need human interaction, conflict, argument and debate". The Jeppe Girls' Debating team embodies this philosophy, and we look forward to continued Debating growth and talent.
Office Bearers for 2018
Captain: Jayme Smith and Vice Captains: Ntsakisi Ntsekhe and Humayra Akhalwaya
The following girls were recognised during 2017 for their contribution to debating:
Full Colours (New): Rethabile Maboko
Half Colours (New): Margret Mashala, Humayra Akhalwaya, Ntsakisi Ntsekhe, Jayme Smith
Merit Award: Mishka Maharaj, Carmen Parker, Amanda Mashingaidze, Jesse MacDonald, Jemima Mphirima
Team: Rethabile Maboko and Margret Mashala