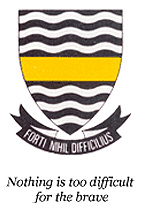 Upcoming Events

The Festival of Nine Lessons Carol Service and Tableau is an annual tradition at Jeppe Girls that started in 1945. […]
News
Parents of learners in Grade 8-11 2019 please open the attached letter and return the completed reply slip to your […]
The Centenary Concert DVDs have arrived and can be collected from Mrs Heming in Reception between 09:00 and 13:00. Cost […]
Newsletter September 2019
More News
Centenary
Donate
Join Groups

MySchool
Click here for more info
Debating
As the world continually shifts, posing new questions daily about human experience and ethics, it is often challenging to decide where to stand as society confronts increasingly complex issues. For the speakers of the Jeppe Girls' Debating team, it these very issues that must be probed, researched and argued convincingly about over the course of the year.
Speaking skills are developed and honed in practice sessions and the friendly ongoing rivalry with the Jeppe Boys' team allows both junior and senior speakers to practice their speaking in a series of friendly, but often hotly contested, debates.
The Interhouse Debating competition saw many passionate speakers represent their houses in the third term.
According to Margaret Heffernan, "For good ideas and true innovation, you need human interaction, conflict, argument and debate". The Jeppe Girls' Debating team embodies this philosophy, and we look forward to continued Debating growth and talent.
Office Bearers for 2019
Captain: Marlene Angwafor and Vice-Captain Aisha Sow
The following girls were recognised during 2019 for their contribution to debating:
Half Colours: Marlene Angwafor, Amanda Mashingaidze, Kamogelo Pompi, Aisha Sow, Jesse MacDonald and Tshaamano Mabuba
Merit Award: Nisara Ashraf
Team: Marlene Angwafor, Amanda Mashingaidze, Kamogelo Pompi and Aisha Sow