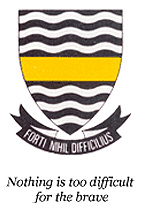 Upcoming Events
News
Thank you to "The Star" newspaper readership and the Johannesburg community who have voted for our school in the Reader's […]

Congratulations to Jenna Stolz who broke two records in her 100m and 200m races at the Girls' Schools'  Inter-High hosted […]
More News
Centenary
Donate
Join Groups

MySchool
Click here for more info
Drama
Drama at Jeppe Girls provides a platform for girls who wish to express themselves through the theatre, light musicals and modern music. Major dramatic and musical productions every two years involve many girls in a variety of capacities. Productions over the last few years include  Sophia Town, The Boy Friend,  Aladdin, Snow White, Tsholofelo, 'Fame the Musical' and Little Shop of Horrors.
The 2008 production of "Sophia Town" brought us back to our South African roots and proved to be outstanding with a wonderful cast of 40 learners.
| | |
| --- | --- |
| | The 2009 musical production of The Boy Friend was of a completely different genre and had a cast of 50 singers, dancers and actors. The production was enjoyed by the cast, crew and audiences alike. |
2012 saw the production of Aladdin, a pantomime that was a great hit with the kids.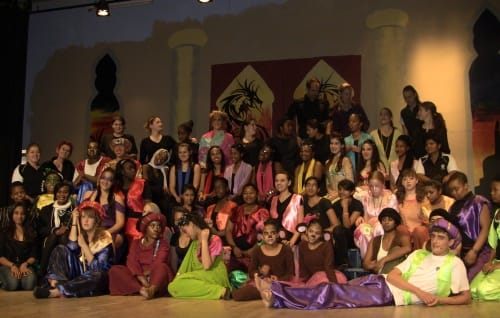 The cast and crew of Aladdin
The 2013 production of Snow White the pantomime presented by Jeppe Girls (with the permission of Ben Crocker) was a resounding success. The production included popular songs like "Live while we're young" by One Direction, and a number of dance routines which accompanied songs like "18 till I die" by Bryan Adams.
The Cast of Snow White the Pantomime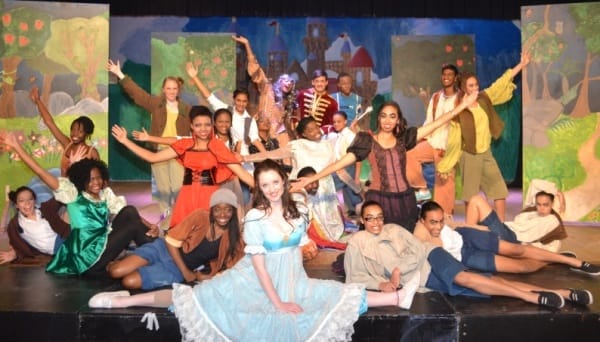 2014: To mark the celebration of 20 years of democracy, Michelle Pugin and Jani MacRobert, two of our educators wrote an original script entitled Tsholofelo – a Story of Hope. It brings the years of the struggle to life for the current generation and highlights some of the challenges still facing our fledgling democracy.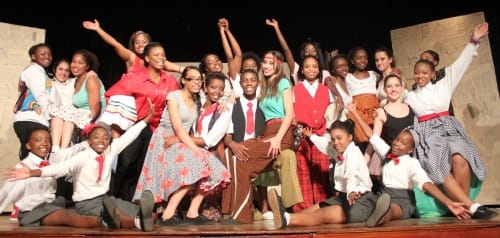 2015 was the year of Fame the Musical. Our actresses, singers and dancers took centre stage and showcased their talents in this massive world famous musical.
Little Shop of Horrors performed to rave reviews in 2016.  Joan and Allan Swart who were visitors attending the last performance said "Congratulations on an excellent show! We were amazed at the high standard of the production. The first surprise was the orchestra; then the sets (just loved Audrey 2)  lighting and sound proved to be equally good. What an incredibly talented cast!  They all played their roles so well with such good acting abilities and singing – some lovely voices there. We realize that it takes many hours of practice, enthusiasm and dedication to present a musical of that quality.  So, to everyone, it was well worth the effort and you can all be proud of the success of the show."
Left: Seymour (Kirsten Dickinson) and Audrey (Gugu Mabhena) in the jaws of Audrey 11
Above: The Shoop Shoop Girls 
Little Shop of Horrors Cast and Crew
A number of our girls also take part in productions at Jeppe Boys each year.
The school also participates in various play festivals such as the EADS one act play festival for high schools and the RAPS play festival.
The inter-house plays take place in August/September and the directors of each house manage to pull together performances of a high standard each year.
The Afrikaans play is performed by Grade 8s during school hours for Grade 8 learners, teachers and parents.
The following girls were recognised during 2017 for their contribution to drama:
Full Colours (New) –  Sukeina Issufo and Zakithi Khulu
Half Colours (New) – Anastasia Geldenhuys, Thando Madondo, Minenhle Makhubu, Motshebe Mangole, Tsholofelo Mavuso, Baleseng Noko, Carmen Parker and Kirsten Dickinson
Merit Award– Tracey Adams, Raheemah Gani, Jennifer Li, Teagan Van Tonder, Bronwyn Geen, Tiffany Harzon, Nomathemba Masango, Masego Ramatsetse, Marlene Angwafor, Alexis Cuerden, Zoey Cuerden, Abigail Hartley, Kimberley January, Sumaiya Cotwal, Katherine Edwards, Rethabile Manaka, Wande Nduna and Nandi Zulu.
Team –  Tracey Adams, Sukeina Issufo, Zakithi Khulu and Moratiwa Malatjie