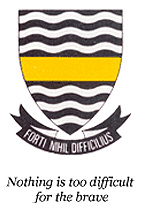 Upcoming Events

An original musical theatre piece and whole school collaboration. May 12-13, 19-20.
News

Jeppe Girls are the Central Gauteng cricket champions for the third year in a row. They played a combined Soweto schools […]
Congratulations to our athletes on their performances at Inter-districts on 27 February 2017: Jenna Stolz (left) came 1st in u15 100m, Kasey […]
The Class of 2016 Matric Remarks can be collected from Mrs Goldin at the school  between 08:00 and 14:00
More News
Centenary
Donate
Join Groups


MySchool
Click here for more info
Drumming
The corridors are often filled with the energetic and vibrant sounds of Mamela (the very talented Jeppe Girls drumming group)."Mamela" means "listen". The group makes their music with djembe, dun-dun, ken keni and sangban drums as well as cow bells and rhythm sticks. They compose some of their own rhythms but have also adopted traditional South African and West African pieces. The group performs at both school and external events.
The Mamela leader for 2013 was Kate Mazomba and the vice was Koketso Ratlou.