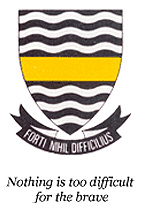 Upcoming Events

An original musical theatre piece and whole school collaboration. May 12-13, 19-20.
News

Jeppe Girls are the Central Gauteng cricket champions for the third year in a row. They played a combined Soweto schools […]
Congratulations to our athletes on their performances at Inter-districts on 27 February 2017: Jenna Stolz (left) came 1st in u15 100m, Kasey […]
The Class of 2016 Matric Remarks can be collected from Mrs Goldin at the school  between 08:00 and 14:00
More News
Centenary
Donate
Join Groups


MySchool
Click here for more info
First Aid
Our First Aid girls completed an advanced first aid course which included Anatomy, Basic Pharmacology, Medical and Trauma modules for the first time in 2013. This course serves as a basic platform for learners going into any medical field and to pass the course, they were required to achieve an overall aggregate of 70% for their theory and a 100% for all practicals. The course was done through Medipracs. Medipracs support learners who are interested in medicine and is willing to assist them where they can for their field of interest. Our learners did very well, with aggregates well over 80% and 90%.
First Aid also forms one of the components of the Grade 9 wellness academy and gives the girls a useful life skill.
The First Aiders not only volunteer their time at school; they are also active within the community, doing duties at Jeppe Boys, local primary schools and the annual spring fare held at Rhodes Park.
The following girls were recognised during 2015 for their contribution to First Aid:
Half Colours Re-Award: Tasmiyah Laher
Half Colours (New): Juahara Seethal
Merit: Daniella Owiredu, Danielle Owiredu and Nompumalelo Dube
Team: Ismatou Balde, Lisa George, Jessica Evans and Aaliya Saib