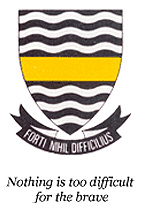 Upcoming Events

An original musical theatre piece and whole school collaboration. May 12-13, 19-20.
News

Jeppe Girls are the Central Gauteng cricket champions for the third year in a row. They played a combined Soweto schools […]
Congratulations to our athletes on their performances at Inter-districts on 27 February 2017: Jenna Stolz (left) came 1st in u15 100m, Kasey […]
The Class of 2016 Matric Remarks can be collected from Mrs Goldin at the school  between 08:00 and 14:00
More News
Centenary
Donate
Join Groups


MySchool
Click here for more info
Marimba Beat
The marimba group has gone from strength to strength and 2015 saw the release of their first CD.
With 15  players, Marimba Beat enjoyed a number of public performances this year – at the school's 125th Birthday Party, at Old Girls' Reunions,  at the Kensington Spring Fair and at several Church events in the Kensington area. They also welcomed Mrs Graça Machel to the school for the Ruth First Jeppe Memorial Scholarship Presentation function.