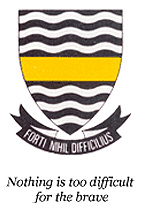 Upcoming Events

The Festival of Nine Lessons Carol Service and Tableau is an annual tradition at Jeppe Girls that started in 1945. […]
News

Bags for Books was a project that started at Jeppe in 2017. A group of ladies who are associated with […]

Congratulations to the Winner of the Sports Star of the Month for September 2018: Swayde Lessing (athletics). Swayde achieved over […]

Seven Jeppe teams participated in the TUKS High School 4-a-side Beach Volleyball Tournament held at Pocock's indoor volleyball arena on […]
More News
Centenary
Donate
Join Groups

MySchool
Click here for more info
Pipe Band
For the Jeppe Pipe Band, 2016 will be remembered as a year that was extremely busy and particularly rewarding. The effort of the past two years has been put to great use, allowing the band to reach significant goals and set new records.
For the first time in its history, the Jeppe Pipe Band had enough members to be able to enter two competition categories: Novice Juvenile and Juvenile.
The Novice Juvenile Band put on a commendable performance for their first reason and we wish them luck for future seasons. The Juvenile band dominated the season by taking the top spot in the first six gatherings. The overseas tour in July made it impossible to finish the season which meant we could not capitalize on a very strong bid to take the 2016 title.
The tour was to Basel, Switzerland for the world famous Basel Tattoo. Second only to the Edinburgh Tattoo in size and attendance, the invitation was a rare honour as the Jeppe Pipe Band is only the second school band to ever participate in this tattoo. The band performed before 150 000 people and played to sold out shows. This type of exposure for the Jeppe Schools was phenomenal.
Noncebo Khanyile, Siobhan Naudé and Sophie-Leigh Claassen had the experience of a lifetime playing alongside Mrs Costine and Cailin Jones (both Jeppe Old Girls). The band was tasked with raising R500 000 for uniforms, equipment and other costs,for the trip to Basel, which they did through hard work and determination.
The Pipe Band continues to grow at Jeppe Girls, with Tiffany Harzon, Robyn Walker and Charlotte Henning joined this year. continuously.
The band offers tutoring for beginners on bag pipes, snare and tenor drums. Practises are on Wednesdays and Sundays at Jeppe High School for Boys. For more information please contact Mr Pitman (dpitman@jeppeboys.co.za) or Mrs Costine (sport@jeppegirls.co.za).
The following girls were recognised in 2017 for their contribution to the pipe band:
Half Colours (New) – Sophie Claassen
Merit –  Siobhan Naudé