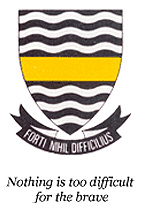 Upcoming Events
News

The new dance squad leaders Rhetsabile Manaka and Monique Tigere performed a dance they had choreographed themselves at final assembly […]

Thelma Brown was a pupil, teacher, mother of 4 daughters that went through the school, and member of the governing […]
More News
Centenary
Donate
Join Groups

MySchool
Click here for more info
Pipe Band
The Jeppe Pipe Band was established in 1943 with a total of 4 members. The band now consists of 30 members, including 15 learners from Jeppe Boys' and Girls' as well as other surrounding schools.
2018 has been a marvelous year for the band. They participated in a number of major gatherings including the huge annual Highland Gathering held in Amanzimtoti.
The band was again invited to perform at the Basel Tattoo in Switzerland this year. The Basel Tattoo is the second largest Military Tattoo in the world and the Jeppe Pipe Band is only the second school band to have been invited to participate in it. Over a ten-day period, the band played in 12 shows which meant that half-a-million people watched them perform live and were featured on many of the European television channels every night. Whilst in Switzerland they had the once in a lifetime opportunity of performing on a ship on the Rhine River to celebrate her maiden voyage down the river into Germany.
A highlight of the Pipe Band's year is the Geddes Cup which takes place at Jeppe High School for Boys around October every year.
The band offers tutoring for beginners on bag pipes, snare and tenor drums. Practises are on Wednesdays and Sundays at Jeppe High School for Boys. For more information please contact Mr Pitman (dpitman@jeppeboys.co.za) or Mrs Costine (sport@jeppegirls.co.za).
The following girls were recognised in 2019 for their contribution to the pipe band:
Full Colours: Siobhan Naude and Robyn Walker
Merit Award: Charlotte Henning and Nkhanyezi Mabena
Team: Siobhan Naude and Robyn Walker