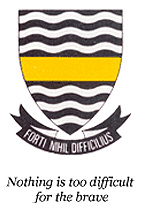 Upcoming Events

Friday 22nd February 14:30-18:00 and Saturday 23 February 08:30-12:30 Entrance Adults R10, Scholars R5. Refreshments will be on sale.

To download the document, please click on the heading "Code of Conduct 2019″ on the home page Menu and once […]
News

Congratulations to Ntsakisi Ntsekhe (class of 2018) who has been awarded a scholarship from the prestigious Allan Gray Orbis Foundation. […]

Congratulations to our class of 2018. They continued the school's legacy of excellence by attaining a 100% pass rate, the […]
More News
Centenary
Donate
Join Groups

MySchool
Click here for more info
Public Speaking
Public speaking is an extremely popular activity at Jeppe. During the first term each year, ten teams are entered into the Public Speaking Festival organised by The College of Speech and Drama. Each team is trained by a member of staff and the girls are able to learn the skills of communicating with an audience, working in a group and writing meaningful speeches.
In the second term, the Individual Best Speaker competition is held. A number of pupils participate in this competition. Pupils work independently and trophies are awarded to the best Junior, Senior and Impromptu speakers.
An Afrikaans Public Speaking competition was run for the first time in 2015. Girls took part in their grades and prepared speeches on given topics.
The following girls were recognised in 2018 for their contribution to public  speaking:
Full Colours (Re-Award): Ntsakisi Ntsehke
Full Colours (New): Cailin Fourie, Tiffany Harzon, Hlakaniphile Mngomuzulu, Carmen Parker
Half Colours (New): Sherry Jiang, Alexia Wilton, Kirsten Dickinson, Abigail Hartley, Jenna Searle
Merit: Tayla Shaw, Tasneem Bharoochi, Aisling de Lange, Katherine Edwards, Kali-Anté Moodley
Team: Cailin Fourie, Tiffany Harzon, Sherry Jiang, Hlakaniphile Mngomuzulu, Ntsakisi Ntsekhe, Carmen Parker, Alexia Wilton