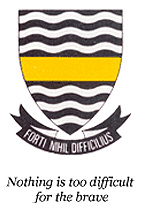 Upcoming Events

An original musical theatre piece and whole school collaboration. May 12-13, 19-20.
News

Jeppe Girls are the Central Gauteng cricket champions for the third year in a row. They played a combined Soweto schools […]
Congratulations to our athletes on their performances at Inter-districts on 27 February 2017: Jenna Stolz (left) came 1st in u15 100m, Kasey […]
The Class of 2016 Matric Remarks can be collected from Mrs Goldin at the school  between 08:00 and 14:00
More News
Centenary
Donate
Join Groups


MySchool
Click here for more info
Public Speaking
Public speaking is an extremely popular activity at Jeppe. During the first term each year, ten teams are entered into the Public Speaking Festival organised by The College of Speech and Drama. Each team is trained by a member of staff and the girls are able to learn the skills of communicating with an audience, working in a group and writing meaningful speeches.
In the second term, the Individual Best Speaker competition is held. A number of pupils participate in this competition. Pupils work independently and trophies are awarded to the best Junior, Senior and Impromptu speakers.
An Afrikaans Public Speaking competition was run for the first time in 2015. Girls took part in their grades and prepared speeches on given topics.
The following girls were recognised in 2016 for their contribution to public  speaking:
Full Colours (New) – Firdous Hamid, Sinead Hovelmeier and Thirasha Waidyaratne
Half Colours (New) – Jenna Franks, Michaela Giddion, Dominique Meysel, Yaseera Mayet, Tiffany Harzon, Hlakaniphile Mngomezulu, Ntsakisi Ntsekhe and Carmen Parker
Merit Award – Sukeina Issufo, Sashenka Naicker, Raeesah Vahab and Alexia Wilton
Team – Raeesah Ayob, Jenna Franks, Michaela Giddion, Firdous Hamid, Sinead Hovelmeier , Woniso Mazonde, Dominique Meysel and Thirasha Waidyaratne