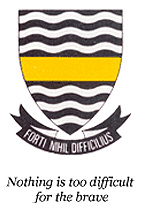 Upcoming Events

The Festival of Nine Lessons Carol Service and Tableau is an annual tradition at Jeppe Girls that started in 1945. […]
News
Parents of learners in Grade 8-11 2019 please open the attached letter and return the completed reply slip to your […]
The Centenary Concert DVDs have arrived and can be collected from Mrs Heming in Reception between 09:00 and 13:00. Cost […]
Newsletter September 2019
More News
Centenary
Donate
Join Groups

MySchool
Click here for more info
Public Speaking
Public speaking is an extremely popular activity at Jeppe. During the first term each year, ten teams are entered into the Public Speaking Festival organised by The College of Speech and Drama. Each team is trained by a member of staff and the girls are able to learn the skills of communicating with an audience, working in a group and writing meaningful speeches.
In the second term, the Individual Best Speaker competition is held. A number of pupils participate in this competition. Pupils work independently and trophies are awarded to the best Junior, Senior and Impromptu speakers.
An Afrikaans Public Speaking competition was run for the first time in 2015. Girls took part in their grades and prepared speeches on given topics.
The following girls were recognised in 2019 for their contribution to public  speaking:
Full Colours: Kirsten Dickinson, Abigail Hartley and Jenna Searle
Half Colours: Tasneem Bharoochi, Mbali Ncube, Katherine Edwards and Manal Shiabne
Merit Award: Marlene Angwafor, Jessica Bonthuys, Sarah Batchelder, Tshaamano Mabuba, Ayabukwa Magcoba
Team: Marlene Angwafor, Tasneem Bharoochi, Jessica Bonthuys, Kirsten Dickinson, Abigail Hartley, Boitumelo Langa, Mbali Ncube and Jenna Searle.