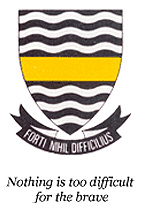 Upcoming Events
News

Congratulations to the following music students who passed their external exams. Seen here are Naledi Shabangu who passed her Grade […]
We are having problems with our switchboard and many of our extensions are not working today (15 May 2018). We […]
The Class of 2017 Matric Remarks can be collected from Mrs Goldin at the school  between 08:00 and 14:00. We have […]
More News
Centenary
Donate
Join Groups

MySchool
Click here for more info
EADS One Act Festival
Minenhle Makhubu and Zakithi Khulu collecting the trophies and certificates which acknowledge their superb work.
Jeppe Girls entry to the 22nd EADS One-Act Play Festival was the 2016 Disa senior house play "Abomi-nation",  which was written and produced by Zakithi Khulu. The play received nominations in 5 categories and at the awards ceremony on Saturday 3 June won:
1 – Adjudicators Special Award for school spirit, support, unity on stage and support in the audience.
2 – Best Poster – designed by Robyn Luke.
Jeppe was also nominated for Best Actress (Minenhle Makhubu), Best Ensemble and Best Script.  Minenehle Makhubu was the runner-up in the Best Actress category;  Jeppe Boys won the Best Script category and  Midrand High won the Best Ensemble category.
Well done to all the girls involved in the festival. Your passion and dedication towards the dramatic arts is inspirational.
Robyn Luke won Best Poster