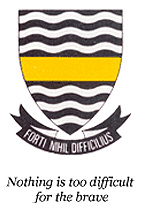 Upcoming Events

An original musical theatre piece and whole school collaboration. May 12-13, 19-20.
News

Jeppe Girls are the Central Gauteng cricket champions for the third year in a row. They played a combined Soweto schools […]
Congratulations to our athletes on their performances at Inter-districts on 27 February 2017: Jenna Stolz (left) came 1st in u15 100m, Kasey […]
The Class of 2016 Matric Remarks can be collected from Mrs Goldin at the school  between 08:00 and 14:00
More News
Centenary
Donate
Join Groups


MySchool
Click here for more info
Application Process
Online applications for Grade 8 2017 closed on 30 November 2016. We are awaiting dates for the commencement of Grade 8 applications for 2018.
Applications for 2017 Grades 9, 10 and 11
Please contact the school.
The admissions procedure has changed this year. There will be TWO phases to the admissions process for 2017 Grade 8 learners: REGISTRATION AND APPLICATION PHASE.
If you would like to apply at Jeppe High School for Girls, then please follow the steps below:
From 11th April 2016 to 18th April 2016: Register on the Gauteng Department of Education website (www.gdeadmissions.gov.za)from 8:00
From 19th April 2016 to 1st June 2016: Apply on the Gauteng Department of Education website (www.gdeadmissions.gov.za) from 8:00
A reference number will be allocated to you by the Gauteng  Department of Education online application system
Return the following to Jeppe High School for Girls  from 19th April 2016 to 1st June 2016 between 08:00 and 11:00 Mondays to Thursdays. This should be done within two weeks of applying online:
Confirmation of your online application
Required documentation (as detailed below)
The following documentation must be submitted to the school:
LEARNER:
Copy of the learner's most recent school report
Copy of the learner's unabridged / Birth certificate or identity document
Two recent passport-size photographs
Original Study Permit of the learner as well as certified copy (Non-South African citizens)
PARENT'S / GUARDIAN'S / FOSTER PARENT'S:
Proof of permanent street address in parent's / legal guardian's name (e.g. RECENT statement of Rates and Taxes or Deed of Sale complete with revenue stamp) will be accepted
In the case of RENTING, a certified copy of the current Lease Agreement (valid for a period of 8 months from date of this application) and a certified copy and Landlord's contact details plus the electricity account in Landlords name
Proof of PERMANENT WORK address is required for both parents / guardians / foster parents For example: Letter of confirmation on company letterhead / Letter of appointment / Salary slip with the physical address of the Company must be noted
If self employed please provide original and certified copy of registration certificates as proof thereof
Copy of parents' or legal guardians' identity documents
In the case of a deceased parent/s, a certified copy of the Death Certificate/s
Copy of the guardianship COURT ORDER confirming parent/s have been appointed
Copy of the foster parent/s letter from a social worker confirming parent have been appointed by the court
Certified copy of a work / temporary / permanent permit/s from the South African Department of Home Affairs in respect of the parent/s