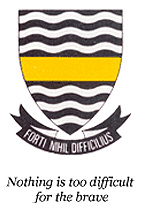 Upcoming Events
News

The new dance squad leaders Rhetsabile Manaka and Monique Tigere performed a dance they had choreographed themselves at final assembly […]

Thelma Brown was a pupil, teacher, mother of 4 daughters that went through the school, and member of the governing […]
More News
Centenary
Donate
Join Groups

MySchool
Click here for more info
Flower Show
The Jeppe Girls' Flower Show is held each year towards the end of February and attracts many visitors. An established tradition of the school, the flower show has been an annual event for over 85 years.
Each girl in the school takes part in the flower show and is encouraged to unleash her creative and imaginative skills. The girls are not given any formal instruction in the art of flower arranging but many find they have a natural talent and enjoy expressing themselves in this creative medium. Girls are encouraged to enter as many of the categories of the show as possible and many girls enter two or three arrangements.
The categories differ for the juniors (Grade 8 and 9) and seniors (Grades 10, 11 and 12).   Props and accessories are permitted in individual arrangements, but the emphasis needs to be on flowers. House Table arrangements are also submitted by the girls.
Each and every arrangement is judged and the girls are awarded points for their houses. Our judges are drawn from people who have been connected to the school and particularly to the flower show or people in the flower and garden business.
Girls are permitted to take their arrangements home at the end of the flower show, but many choose to donate them.