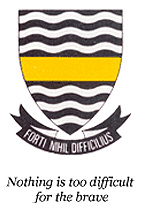 Upcoming Events
Join us for the Centenary Jeppe Fun Run/Walk on Saturday 18th August 2018. Tickets are R40 each and are available […]
Save the date 31 August for the Ruth First Fiesta at the Linder Auditorium.
News
The Jeppe choir will be participating in the 10th World Choir Games to be held in Tshwane from 4th to […]
Congratulations to two of our Cross Country athletes, who were selected to represent the Central District at the Inter-District Individual […]
More News
Centenary
Donate
Join Groups

MySchool
Click here for more info
John's Chair
With our "Acts of Random Kindness" money boxes, our girls and staff were able to see a dream come true. After 8 months of collecting coins in our ARK money boxes, the coins were counted and deposited at the bank.  We found we had enough money to reach our goal. On 25 October, John, a very special friend and a Grade 11 student from The Hope School, received his new electric wheelchair in Assembly. We thank all the girls, families and staff for their amazing efforts in raising the R25 000 through the ARK collections. Thank you Ashleigh Magner (Class of 2006) for giving John's dream its wings. THANK YOU HOPE SCHOOL for giving John life. Thank you to Adele Kokt from FNB and Karen Rodger from G4S for their generosity during all the money transactions – because of them we were able to put all the money collected towards John's new chair.
Top left – John in his old wheelchair . Centre – the new electric wheelchair. Right –  John poses with some of the girls, and the people that made the chair happen. Bottom – Heading back to his school bus.