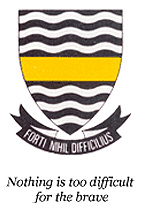 Upcoming Events
News

The new dance squad leaders Rhetsabile Manaka and Monique Tigere performed a dance they had choreographed themselves at final assembly […]

Thelma Brown was a pupil, teacher, mother of 4 daughters that went through the school, and member of the governing […]
More News
Centenary
Donate
Join Groups

MySchool
Click here for more info
Alumna – Overview
Dear Friend of Jeppe Girls,
 We are excited to present the newly formed Jeppe Girls Association – a voluntary association aimed at sustaining the legacy of Jeppe High School for Girls.
The JGA's mission  is to create a network of alumna and friends of the Jeppe family, through whom the the Jeppe brand and story is communicated, and to create a funding stream that will ensure that resources are available to allow quality public education to be both accessible and sustainable into the future.
 We would like to invite you to join the JGA by clicking here.

Join us on the facebook page Jeppe High School for Girls