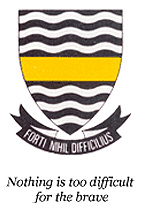 Upcoming Events

Friday 22nd February 14:30-18:00 and Saturday 23 February 08:30-12:30 Entrance Adults R10, Scholars R5. Refreshments will be on sale.

To download the document, please click on the heading "Code of Conduct 2019″ on the home page Menu and once […]
News

Congratulations to Ntsakisi Ntsekhe (class of 2018) who has been awarded a scholarship from the prestigious Allan Gray Orbis Foundation. […]

Congratulations to our class of 2018. They continued the school's legacy of excellence by attaining a 100% pass rate, the […]
More News
Centenary
Donate
Join Groups

MySchool
Click here for more info
Alumna – Overview
Dear Friend of Jeppe Girls,
 We are excited to present the newly formed Jeppe Girls Association – a voluntary association aimed at sustaining the legacy of Jeppe High School for Girls.
The JGA's mission  is to create a network of alumna and friends of the Jeppe family, through whom the the Jeppe brand and story is communicated, and to create a funding stream that will ensure that resources are available to allow quality public education to be both accessible and sustainable into the future.
 We would like to invite you to join the JGA by clicking here.

Join us on the facebook page Jeppe High School for Girls