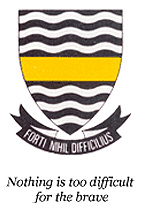 Upcoming Events
As we were unable to host an Open Day in 2021, this provides a short insight on the Jeppe experience. […]
News
During the July school holidays, the school was Covid-belatedly awarded with our 2nd EcoSchools Award – SILVER – for the […]
It was the school's  102nd birthday on 30th July and we celebrated by supporting Women Making Change International (NPC) with […]
More News
Centenary
Donate
Join Groups

MySchool
Click here for more info
Opening of the Carolyn Steyn Performing Arts Centre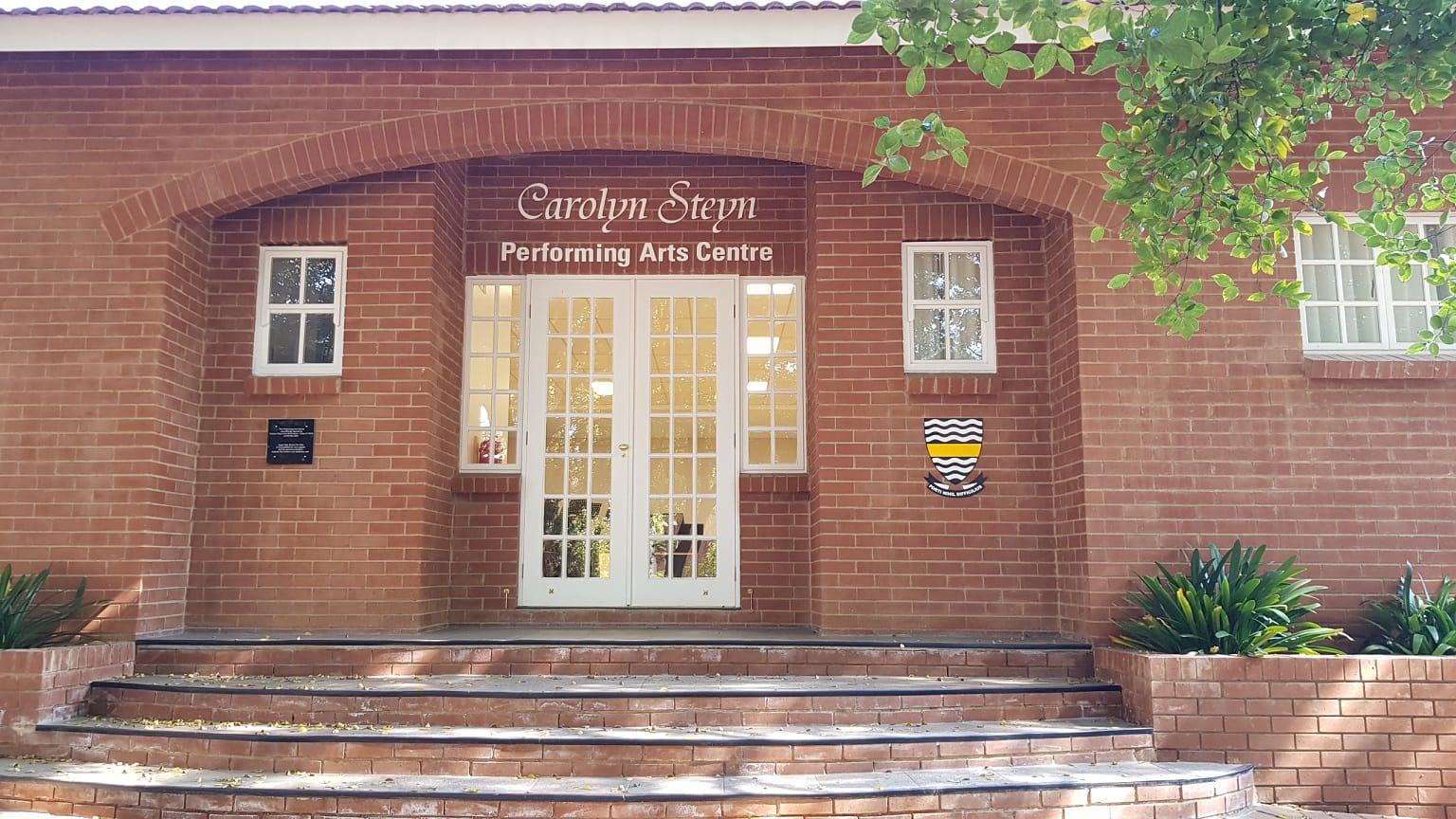 On 30th November 2018, at the final assembly of the year, Mrs Carolyn Steyn surprised the school with a birthday gift of R1,7 million. This gift was transformed into a Performing Arts Centre to honour her love of theatre, music and the stage, the very place she found her talent at our school back in 1977. On 15th October 2020 she donated a further R250 000 towards the sprung floor. The building of the centre was completed during the Covid -19 Pandemic, an eternal reminder to all who use this facility that "Nothing is too difficult for the brave."
The opening of the centre was a joyous celebration of music and dance. Hlabelela welcomed Mrs Steyn and her guests with beautiful a capella song and dance. Mrs Steyn then cut the ribbon to declare the centre officially open and unveiled the plaque commemorating the occasion. Timothy Moloi gave a very moving performance of "The Prayer" by C Bayer-Sager and D Foster before the guests moved inside.
Miss Gonçalves thanked Mrs Steyn for "giving our learners, present and future, the space to learn, explore and create." She also thanked the architect, Mr Marc Aitken for the role he played and Ian Clasen of Quoin Construction who headed up the building of the beautiful building.
Mrs Steyn gave a very personal speech of why she chose to come to Jeppe Girls and her experience at the school. She was painfully shy at school but was sent for elocution lessons by her mother so that she could learn how to speak well. She did well in Speech and Drama Eistedfodds and decided to audition for the lead role of Joan of Arc in her matric year. To her surprise she was chosen for the role and awarded the "Best Actress" prize that year. She then completed an Honours degree in Speech and Drama at Wits University and went on to pursue her dreams. "Drama completely changed my life." Said Mrs Steyn. "I firmly believe that expressing ourselves through music, through dance and through drama is essential – to everyone. Acting, and speech and drama, gave me the confidence that I so badly needed. And that confidence is needed in life in general."
Mrs Steyn said that her mother was a wonderful opera singer who could not realize her dreams because of circumstance. She said her mother would have been proud to see the addition of the performing arts centre at the school. She encouraged the girls not to let anyone belittle their dreams and to use their love of the creative arts to realise their strengths.
Mrs Steyn invited 10 of her friends who were in her year at Jeppe Girls to share the opening of the centre with her, as well as her sisters Colleen Teklenburg (also a Jeppe Old Girl) and Sharon Barkhuizen who attended Queens High.
Dr Kruger, Head of Music at the school thanked Mrs Steyn for the huge difference that the centre will make to the lives of the girls and the staff. The Performing Arts Centre will be used for drama, dance, orchestra, choir practices and performances and music exams. It will also be used for the Philip Moore Music Competition which opens on 31 July this year.
The guests enjoyed a musical performance by the Uhlume and Izimpande choirs as well as a medley by the Jeppe Marimba band and a performance by the Jeppe Dance Squad. The Head Girl and Deputy Head Girls presented Mrs Steyn with a booklet of thanks made up by messages from each class.