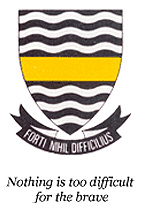 Upcoming Events
Join us for the third Ruth First Fiesta in support of the Ruth First Jeppe Memorial Scholarships. The  Programme ranges […]
News
The Gauteng Department of Education announced on Friday evening that the opening of Online Applications for 2020 for grade 8 […]

Newsletter March 2019
Class of 2018 matric re-marks are available for collection at the school from Mrs Goldin until 14:00 today (14 March) […]
More News
Centenary
Donate
Join Groups

MySchool
Click here for more info
Robyn Searle (class of 2015) selected for Protea Cricket Squad
CONGRATULATIONS to Robyn Searle Class of 2015, who has been named in the PROTEA CRICKET squad to tour the WEST INDIES from 7 Sept to 6 Oct. We are so very excited for this chapter of your life. WELL DONE. #FortiNihilDifficilius #JeppeSpirit #NationalPlayer #ProteaFire
Robyn was one of three new players selected at the conclusion of the third annual CSA North vs South competition in Pretoria where 26 of the country's most promising cricketers were assembled for a gruelling three days of competitive T20s.
National Convenor of Selectors Clinton du Preez, had this to say:
"As a selection panel, we conducted a debrief from the England tour and also the successful Bangladesh tour prior to that. We discovered that there were a few areas where the team were falling short and we realized we had to look at different options and different types of skill-sets to try and set ourselves up well for the West Indies tour with the World Cup not far behind after that."
"It was quite a nice challenge that we faced when it came to making that final decision," Du Preez continued. "We conducted the North vs South tournament which gave us an extra indication as to which players we could look at in our search for those extra skill-sets. It was a great exercise, we picked up a few players that have showed a lot of intent and potential, this is a really good opportunity for them to showcase their talent in the West Indies tour.
"Robyn Searle came and played something out of the ordinary during the North vs South tournament, she had a really good time at the national academy and she's played some great knocks which has put her in good stead as she's challenged for a place in the national team. "
Robyn captained the Jeppe cricket side for four years and achieved full colours in cricket for 3 years in a row. Her school coach , Mrs Carrajola, said that she embodied what is expected of a good athlete. From the gentle leadership skills and example she demonstrated with the cricket "A" side, to the competitive drive she had for the win, to the well mannered and respectful approach she demonstrated with the opposing teams.
During her last school year, Robyn represented and captained the U19 National Cricket Women's team. She also received the Gauteng Batsman of the Year and Gauteng U19 Player of the Year awards at the Gauteng Cricket Board Award Ceremony.