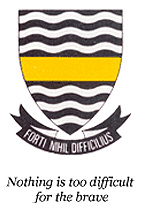 Upcoming Events
"Sister Act the musical" proudly presented by Jeppe High School for Girls by arrangement with DALRO (Pty) Ltd

To download the document, please click on the heading "Code of Conduct 2019″ on the home page Menu and once […]
News

Newsletter March 2019
Class of 2018 matric re-marks are available for collection at the school from Mrs Goldin until 14:00 today (14 March) […]

Congratulations to Ntsakisi Ntsekhe (class of 2018) who has been awarded a scholarship from the prestigious Allan Gray Orbis Foundation. […]
More News
Centenary
Donate
Join Groups

MySchool
Click here for more info
Ruth First Fiesta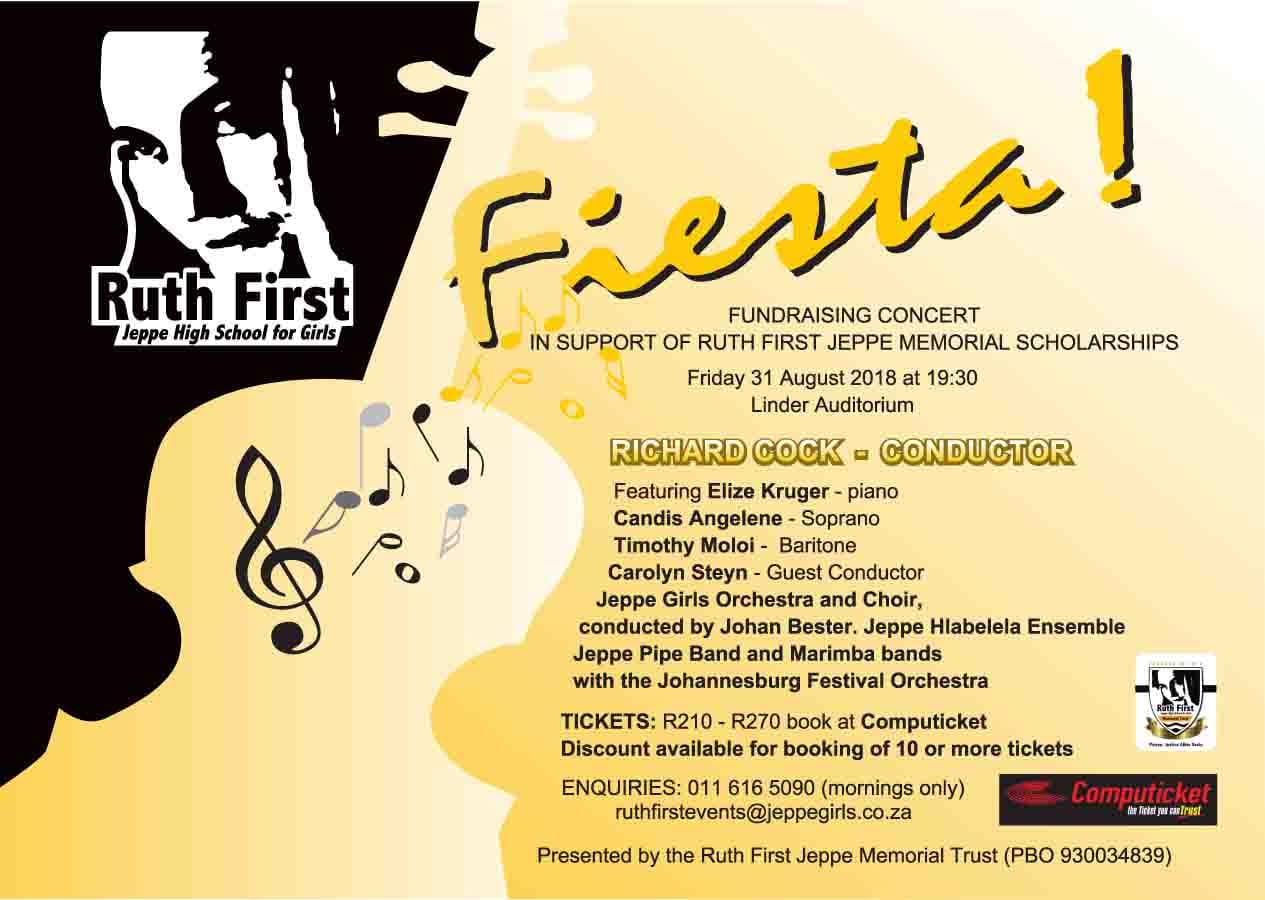 Join us in Women's month for the Ruth First Jeppe Fiesta which is being held to raise funds for Ruth First Jeppe Memorial Scholarships.
The concert takes place on  Friday 31 August 2018 in the Linder Auditorium with Richard Cock conducting the Johannesburg Festival Orchestra. This year's programme is bigger and better than before with a mix of previous favourites, new highlights and selected highly accomplished guest artists.
The programme ranges from Mozart's Piano Concerto No 21 to a Star Wars medley of hits, with everything in between including repertoire from the Jeppe Girls Choir's recent gold award winning performance at the World Choir Games and a tribute to Nelson Mandela.
Pianist Elize Kruger and soloists Timothy Moloi and Candis Angelene are featured, along with the Jeppe Pipe Band (playing Highland Cathedral), the Jeppe Girls Choir and Orchestra conducted by Johan Bester and Andrew Pallett and the Jeppe Hlabelela and Marimba ensembles.
Celebrity Jeppe Old Girl, Carolyn Steyn of the 67 Blankets for Mandela campaign will also perform as a guest conductor.
Bookings have opened on Computicket and tickets cost R210 – 270. There is a 10% discount for block bookings of ten tickets, i.e. buy ten and pay for nine on the block booking tab.
The concert is dedicated to Jeppe alumna, Ruth First, in aid of the Foundation created in her memory which currently sponsors 55 girls at Jeppe High School for Girls. All funds raised will go to help change the life trajectories of the scholarship recipients forever – what could be a more worthy cause than that?
Please join us for an evening of black and white pride, as we celebrate the musical talent of our Jeppe family and friends on the big stage. And visit the Ruth First Jeppe Fiesta page on Facebook where regular up-to-date promotional material is posted. By liking and sharing these updates, you will help us spread awareness far and wide, so as to fill up the Linder.