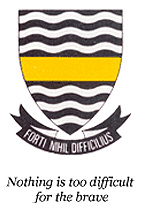 Upcoming Events

The Festival of Nine Lessons Carol Service and Tableau is an annual tradition at Jeppe Girls that started in 1945. […]
News
Parents of learners in Grade 8-11 2019 please open the attached letter and return the completed reply slip to your […]
The Centenary Concert DVDs have arrived and can be collected from Mrs Heming in Reception between 09:00 and 13:00. Cost […]
Newsletter September 2019
More News
Centenary
Donate
Join Groups

MySchool
Click here for more info
14 New Scholarships (2019)
"Celebrating the birth centennials of Nelson Mandela and Walter Sisulu and their relationship with Ruth First the Investigative journalist" was the theme of the 2018 Annual Ruth First Review held on Wednesday 24 October 2018 in the Jeppe Girls school hall. Sponsors, friends and family of the trust as well as past and present Ruth First Scholars welcomed the fourteen new scholarship recipients for 2019. The scholarship will cover their school fees for the 5 years they are at high school.
The new recipients gave a short speech on a range of topics, including praise poems, commentaries on the value of good relationships and the power of biography and investigative journalism. They each spoke with self-assurance and courage. Marlene Angwafor (a grade 11 Ruth First scholar) linked the speeches together with Jeppe anecdotes and pertinent commentary.
Our guest speaker was Elinor Sisulu, daughter-in-law of Walter and Albertina Sisulu. Zimbabwean born, Elinor is a political analyst and human rights activist. She is well known for her biography of Walter and Albertina Sisulu: In Our Lifetime and she has recently co-authored Albertina Sisulu: an abridged memoir, together with Sindiwe Magona. She followed a long line of esteemed speakers – Gillian Slovo, Justice Albie Sacks, Frene Ginwala, Gill Marcus, Justice Edwin Cameron, former first lady Graça Machel, the late Ahmed Kathrada and Cheryl Carolus.
Elinor thanked the school for celebrating Ruth First and for keeping her memory alive via the scholarship programme. She said that the last ten years has been a very difficult period for South Africa, but she found inspiration in the new Ruth First scholars and was very impressed with the amount of research they had put into their speeches. She congratulated them on reading and encouraged them to read more, rather than taking to social media which is so prevalent today. She challenged the girls to be conscious of themselves as historical beings and to tell their stories. She shared some of her passion for recording people's life stories, not just those of the famous, and emphasized how important African stories are for the children of South Africa to identify with. She looks forward to the first female president of South Africa being a Ruth First scholar from Jeppe Girls.
The audience were treated to an audio clip of Ruth First making a speech at Walter Sisulu's birthday 70th birthday, three months before she was assassinated. Kevin Tait also announced that a special section of the school library will be dedicated to housing copies of Ruth First books and memorabilia.
This was the 9th event of this nature and the 14 new recipients bring the number of learners who have benefitted from the scholarship to 88. Congratulations to the following learners who were selected as Ruth First scholars for 2019:
Nenna Ihenacho (Sir Edmund Hillary)
Tshipata Kapinga (Troyeville Primary)
Thato Kewagile (Eldo-Crest Primary)
Nomagugu Khumalo (Sir Edmund Hillary)
Snenhlanhla Kunene (Galway Primary)
Basiame Legoae (Berea Primary)
Evelyne Mabussi (Kensington Ridge Primary)
Bokamos Mokete (Alston Primary)
Katlego Mokgatla (Crown Reef Primary)
Bukho Njeje (Rembrandt Park Primary)
Minentle Nxasana (Jeppe Prep)
Taybah Petersen (Edenglen Primary)
Margaret Peterson (Parktown Public Primary)
Noelle van der Merwe (Jeppe Prep)