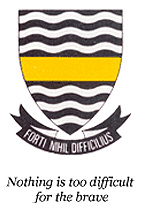 Upcoming Events
Join us for the Centenary Jeppe Fun Run/Walk on Saturday 18th August 2018. Tickets are R40 each and are available […]
Save the date 31 August for the Ruth First Fiesta at the Linder Auditorium.
News

Congratulations to Mr Bester and the Jeppe Girls Choir who were awarded a gold medal and a silver medal for […]
The Jeppe choir will be participating in the 10th World Choir Games to be held in Tshwane from 4th to […]
More News
Centenary
Donate
Join Groups

MySchool
Click here for more info
6 New Scholarships for 2012
2011 has seen the Trust raise sufficient funds for 6 new scholarships ( 2 of these will be funded by the Rand Water Foundation, 1 by BDO South Africa, 1 by Ngikwazi Field Marketing, 1 by a family trust and 1 by debit orders received from trustees, Jeppe staff and friends of the Trust). Applications were invited from about 80 primary schools within reach of Jeppe and all candidates were put through a rigorous selection process.
"Firdous Hamid, Gugulethu Khoza, Lerato Makhathini, Dominique Meysel, Sasha-Lee Morare and Thirasha Waidyaratne are the second group of recipients of the Ruth First Memorial Trust Fund. We were delighted with the calibre of applicants for the scholarship," says Headmistress, Dina Gonçalves," and although the selection process was not easy, we believe that each of these six young ladies has attributes that may well have been evidenced in Ruth First at a similar age."
Justice Albie Sachs, the patron of the fund, was guest speaker at the scholarship review.
For further information please contact Kevin Tait on ruthfirstjeppetrust@jeppegirls.co.za or 011 616 5090 or visit www.ruthfirst.jeppetrust.co.za.