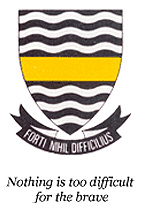 Upcoming Events

The Festival of Nine Lessons Carol Service and Tableau is an annual tradition at Jeppe Girls that started in 1945. […]
News
Parents of learners in Grade 8-11 2019 please open the attached letter and return the completed reply slip to your […]
The Centenary Concert DVDs have arrived and can be collected from Mrs Heming in Reception between 09:00 and 13:00. Cost […]
Newsletter September 2019
More News
Centenary
Donate
Join Groups

MySchool
Click here for more info
6 New Scholarships (2012)
2011 has seen the Trust raise sufficient funds for 6 new scholarships ( 2 of these will be funded by the Rand Water Foundation, 1 by BDO South Africa, 1 by Ngikwazi Field Marketing, 1 by a family trust and 1 by debit orders received from trustees, Jeppe staff and friends of the Trust). Applications were invited from about 80 primary schools within reach of Jeppe and all candidates were put through a rigorous selection process.
"Firdous Hamid, Gugulethu Khoza, Lerato Makhathini, Dominique Meysel, Sasha-Lee Morare and Thirasha Waidyaratne are the second group of recipients of the Ruth First Memorial Trust Fund. We were delighted with the calibre of applicants for the scholarship," says Headmistress, Dina Gonçalves," and although the selection process was not easy, we believe that each of these six young ladies has attributes that may well have been evidenced in Ruth First at a similar age."
Justice Albie Sachs, the patron of the fund, was guest speaker at the scholarship review.
For further information please contact Kevin Tait on ruthfirstjeppetrust@jeppegirls.co.za or 011 616 5090 or visit www.ruthfirst.jeppetrust.co.za.