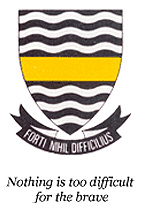 Upcoming Events
News

The new dance squad leaders Rhetsabile Manaka and Monique Tigere performed a dance they had choreographed themselves at final assembly […]

Thelma Brown was a pupil, teacher, mother of 4 daughters that went through the school, and member of the governing […]
More News
Centenary
Donate
Join Groups

MySchool
Click here for more info
9 New Scholarships (2013)
2012 saw the Trust raise sufficient funds for 9 new scholarships.  Applications were invited from about 80 primary schools within reach of Jeppe and all candidates were put through a rigorous selection process.
The 9 new scholarship recipients were introduced at the annual review of the Ruth First Jeppe Girls Memorial Trust on the evening of 30th October, 2012. The address for the evening was given by Dr Frene Ginwala, who has done much in achieving equality for women in South Africa and Africa. Like Ruth, she spent many of her earlier years as a journalist, fighting for human rights and was in exile for 30 years. She encouraged the new Ruth First scholars to continue fighting for equality at all levels of society.
The scholarship recipients spoke of the following aspects of Ruth's life:
Tafadswa Makhuza (Wychwood Primary)
Ruth at Jeppe Girls Circa 1940
 Nthabaleng Mohlala (Alston Primary)
Ruth as a 'Witsie'
 Zahraa Akhalwaya (Linksfield Primary)
Ruth as a journalist
 Daniella Nicho (Sir Edmund Hillary)
Ruth in solitary confinement – 117 Days
  Philile Nkabinde (Mondeor Primary)
Ruth in exile
     Kefiloe Tladi(Eastgate Primary)
Ruth's assassination
      Ngalula Tshiembi (Jhb Girls Prep)
Ruth's funeral
 Noluthando Zikalala (Jhb Girls Prep)
Ruth's legacy 
    Shafaa Shaikjee (Jeppe Prep)
Ruth and Jeppe Girls Circa 2012
The girls delighted the audience with their interpretation of the topics and were a credit to their respective primary schools and families.
For further information please contact Kevin Tait on ruthfirstjeppetrust@jeppegirls.co.za or 011 616 5090 or visit www.ruthfirst.jeppetrust.co.za.