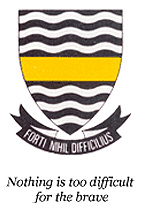 Upcoming Events

An original musical theatre piece and whole school collaboration. May 12-13, 19-20.
News

Jeppe Girls are the Central Gauteng cricket champions for the third year in a row. They played a combined Soweto schools […]
Congratulations to our athletes on their performances at Inter-districts on 27 February 2017: Jenna Stolz (left) came 1st in u15 100m, Kasey […]
The Class of 2016 Matric Remarks can be collected from Mrs Goldin at the school  between 08:00 and 14:00
More News
Centenary
Donate
Join Groups


MySchool
Click here for more info
Support the Ruth First Trust
The number of scholarship recipients the Trust can support is directly dependent on the income the fund is able to generate.
The long term sustainability of the Trust is also dependent on whether capital can be generated that will make provision to finance a pupil for the full five years of her schooling or endow sufficient funding for one or more scholarships to be financed out of the proceeds of an investment.
It is therefore vital that sponsors both large and small come to the fore to assist in this eminently worthwhile project.
As an added incentive the Ruth First Jeppe Trust is registered with SARS and is authorized to issue Section 18A Tax Certificates. The Trust's PBO number is 930 034 839.
Please respond by printing the relevant attached form, by completing it and e-mailing it to ruthfirstjeppetrust@jeppegirls.co.za or by posting it to
The Manager
Ruth First Jeppe Trust
PO Box 28369
Kensington
2101
FUNDING OPTIONS FOR RUTH FIRST JEPPE TRUST