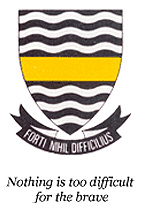 Upcoming Events
Join us for the Centenary Jeppe Fun Run/Walk on Saturday 18th August 2018. Tickets are R40 each and are available […]
Save the date 31 August for the Ruth First Fiesta at the Linder Auditorium.
News

Congratulations to Mr Bester and the Jeppe Girls Choir who were awarded a gold medal and a silver medal for […]
The Jeppe choir will be participating in the 10th World Choir Games to be held in Tshwane from 4th to […]
More News
Centenary
Donate
Join Groups

MySchool
Click here for more info
Support the Ruth First Trust
The number of scholarship recipients the Trust can support is directly dependent on the income the fund is able to generate.
The long term sustainability of the Trust is also dependent on whether capital can be generated that will make provision to finance a pupil for the full five years of her schooling or endow sufficient funding for one or more scholarships to be financed out of the proceeds of an investment.
It is therefore vital that sponsors both large and small come to the fore to assist in this eminently worthwhile project.
As an added incentive the Ruth First Jeppe Trust is registered with SARS and is authorized to issue Section 18A Tax Certificates. The Trust's PBO number is 930 034 839.
Please respond by printing the relevant attached form, by completing it and e-mailing it to ruthfirstjeppetrust@jeppegirls.co.za or by posting it to
The Manager
Ruth First Jeppe Trust
PO Box 28369
Kensington
2101
FUNDING OPTIONS FOR RUTH FIRST JEPPE TRUST