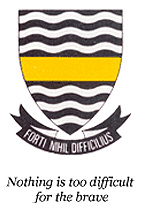 Upcoming Events
As we were unable to host an Open Day in 2021, this provides a short insight on the Jeppe experience. […]
News
During the July school holidays, the school was Covid-belatedly awarded with our 2nd EcoSchools Award – SILVER – for the […]
It was the school's  102nd birthday on 30th July and we celebrated by supporting Women Making Change International (NPC) with […]
More News
Centenary
Donate
Join Groups

MySchool
Click here for more info
Outdoor Classrooms
There is growing literature on the benefits of Outdoor Classrooms or "Natural Ventilation Venues" – for combating the spread of infection by the Covid 19 Virus in schools and allowing learners to continue to learn in a safer environment.
With the help of Old Girls, members of the Jeppe family and corporates, we have been able to build 4 outdoor classrooms in the last year. Please contact Mrs Bosch on mbosch@jeppegirls.co.za if you would like to assist with these classrooms.
As per Covid 19 Safety Protocols for social distancing outside, each "set" of furniture can safely seat 4 learners, opposite and at diagonal ends from each other. Each Outdoor Classroom is made up of 10 "sets," allowing seating for up to 40 learners.
The first Outdoor Classroom was set up in the Matric Garden and the second Under the Trees in between the staff parking and the front lawn. The third and fourth outdoor classrooms are on the spekboom terrace below the pool area/behind the tuckshop. The third classroom is named after its sponsors" Friends of the Jeppe Pipe Band" and the fourth classroom is named INGADI YOLWAZI (Garden of Knowledge).
MATRIC GARDEN                          UNDER THE TREES
FRIENDS OF THE          INGADI YOLWAZI
JEPPE PIPE BAND        (Garden of Knowledge)