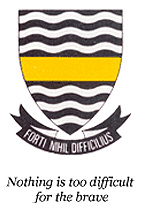 Upcoming Events
As we were unable to host an Open Day in 2021, this provides a short insight on the Jeppe experience. […]
News
During the July school holidays, the school was Covid-belatedly awarded with our 2nd EcoSchools Award – SILVER – for the […]
It was the school's  102nd birthday on 30th July and we celebrated by supporting Women Making Change International (NPC) with […]
More News
Centenary
Donate
Join Groups

MySchool
Click here for more info
Pandae Recycling
Pandae Recycling
"We do not inherit the earth from our ancestors, we borrow it from our children" Native American proverb
In October 2019, we partnered with Pandae Waste management Services to create a more environmentally conscious school and community. The on-site waste management service is offered to all our girls and their families.
In 2017 it was estimated that only 5.2% of households are currently recycling. In 2011, 59 million tonnes of general waste was produced in South Africa and only 10% was recycled. We have partnered with Pandae to protect the planet in our own small way by trying to reduce the amount of waste that ends up in landfills.
*IMPORTANCE OF RECYCLING:*
recycling saves energy – using recycled materials in the manufacturing process requires less energy.
recycling reduces the need for extracting, refining and processing raw materials all of which create substantial air and water pollution and thus no natural habitats are destroyed.
recycling plants aid in the reduction of contamination effects from landfills
recycling also reduces greenhouse gas emissions which helps to tackle climate change.
Girls and staff are encouraged to bring recyclable waste from home and we recycle all school waste. We are still working on improving the process, but to date Jeppe has recycled 6tons of waste which is equivalent to 5500kg of waste. This means that we have saved 6 rhinos worth of waste.