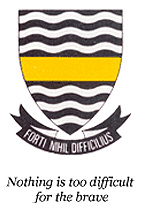 Upcoming Events
As we were unable to host an Open Day in 2021, this provides a short insight on the Jeppe experience. […]
News
During the July school holidays, the school was Covid-belatedly awarded with our 2nd EcoSchools Award – SILVER – for the […]
It was the school's  102nd birthday on 30th July and we celebrated by supporting Women Making Change International (NPC) with […]
More News
Centenary
Donate
Join Groups

MySchool
Click here for more info
Spekboom Nursery
During Arbor week in 2019, our Eco-warriors  planted 100 Spekboom plants in the spirit of Jeppe's 100th celebration. This was the start of our Spekboom Nursery.
GROWING SPEKBOOM FROM CUTTINGS
Known as the Pork Bush or Elephant plant, spekboom are small leaved succulents, which are proudly South African.
These succulents help combat air pollution and improve the quality of air that we breath, therefore also helping to fight climate change. They do this by acting as carbon sinks or carbon sponges, which simply means they absorb carbon dioxide from the atmosphere and turn it into plant matter, through the process of photosynthesis. Spekboom are different to other plants as they can photosynthesize at night, because they require NO sunlight to photosynthesize. So, they remove carbon dioxide from the atmosphere 24/7, thereby reducing the human carbon footprint.
Not only are they carbon sponges, but they are also water-wise and this makes them drought-resistant and suitable to grow in all types of seasons and weather conditions. Once established, they are extremely climate-resilient and require very little assistance to thrive.
88 more Spekboom were planted in the next few months.  The spekboom were given as gifts to the Flower Show judges and special guests in February. The recipients were encouraged to pay it forward in their communities  by propogating more plants. 100 plants were donated to the EcoSchools Bronze Award Ceremony in March 2020.
SADLY, DUE TO THE COVID PANDEMIC AND SUBSEQUENT LOCKDOWNS, THE SPEKBOOM NURSERY WAS NOT FURTHER SUPPORTED, BUT IT WILL BE RESURRECTED DURING 2021.