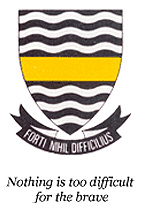 Upcoming Events
As we were unable to host an Open Day in 2021, this provides a short insight on the Jeppe experience. […]
News
During the July school holidays, the school was Covid-belatedly awarded with our 2nd EcoSchools Award – SILVER – for the […]
It was the school's  102nd birthday on 30th July and we celebrated by supporting Women Making Change International (NPC) with […]
More News
Centenary
Donate
Join Groups

MySchool
Click here for more info
Silver Award from EcoSchools for Jeppe
During the July school holidays, the school was Covid-belatedly awarded with our 2nd EcoSchools Award – SILVER – for the projects completed in 2020. We established a spekboom nursery in 2019, and were able to give our flower show judges spekboom plants in 2021. We aim to grow a spekboom hedge along the school perimeter palisade fence. We introduced a rain water harvesting project to replace municipal water for washing hands and flushing the toilets in the cloakrooms. This was done despite the lockdown conditions which prevailed for most of the academic year. The Portfolio was submitted in March 2021.
The EcoSchools Certificates and Portfolio's will be exhibited in the Library and the Flag will be flown below the School Flag, in the front of the school. The Young Reporters for the Environment (YRE) posed to showcase this achievement together with Miss Goncalves and Mrs Bosch.
To achieve our GREEN FLAG Award for 2021, the Outdoor Classrooms "Teaching in a Pandemic" educational initiative, will serve as our main project with the establishment of these 4 Natural Ventilation Venues: The Matric Garden, Under the Trees, Friends of the Jeppe Pipe Band (aka Spekboom Terrace) and the newest one, Ingadi Yolwasi – Garden of Knowledge.
The last two Outdoor Classrooms required extensive paving and terracing of a previously unused section of the school grounds (see photo's attached) and only through the generous contributions from the Jeppe Community, has this been possible. There are still some funds outstanding (R10 000) and this project will be ongoing, to beautify the areas for use during lessons, breaks and after school.