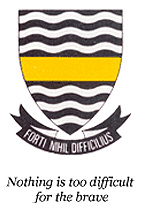 Upcoming Events
News

The new dance squad leaders Rhetsabile Manaka and Monique Tigere performed a dance they had choreographed themselves at final assembly […]

Thelma Brown was a pupil, teacher, mother of 4 daughters that went through the school, and member of the governing […]
More News
Centenary
Donate
Join Groups

MySchool
Click here for more info
Sport
Sport provides an outlet for the talented and often provides experiences that mould the lives of learners for the future. It is an extremely important part of the culture of Jeppe Girls.
Jeppe Girls offers a full range of summer and winter sports, with specialist teachers and coaches.
The school boasts well-maintained sports facilities and grounds. Sports are offered at both the competitive and the recreational level to cater for learners with different abilities.
Annual Inter-house competitions are held in swimming, volleyball, netball, hockey and cross-country. The inter-house gala is one of the biggest events on the school calendar with all houses supporting their teams. As many learners as possible are encouraged to participate in the inter-house events and a lot of fun is had by all.
Team awards, merit awards, half colours and full colours are awarded for dedication and excellence in sport.
Sport Academy
In their Grade 8 year, our learners are introduced to our sport programme through the Sport Academy on a Wednesday afternoon.  The aim of the academy is to introduce all our learners to the extramural activities that they may not have tried before and to promote physical activity amongst youth. The Grade 8's will be involved with Ball Skills & Fitness for the first 6 weeks of term.
Wellness Academy
The Wellness Academy is a compulsory programme for all Grade 9 learners. The Grade 9's  participate in 6 different activities for 4 weeks each –  Netball, Tennis, Volleyball, Cricket, Hockey and Golf .