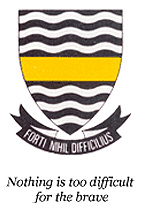 Upcoming Events

The Festival of Nine Lessons Carol Service and Tableau is an annual tradition at Jeppe Girls that started in 1945. […]
News

Bags for Books was a project that started at Jeppe in 2017. A group of ladies who are associated with […]

Congratulations to the Winner of the Sports Star of the Month for September 2018: Swayde Lessing (athletics). Swayde achieved over […]

Seven Jeppe teams participated in the TUKS High School 4-a-side Beach Volleyball Tournament held at Pocock's indoor volleyball arena on […]
More News
Centenary
Donate
Join Groups

MySchool
Click here for more info
Chess
The chess club began in 2012, with 3 members and the teacher in charge Mrs Gillespie. They grew to 12 members in 2013 and by 2014 they had two external coaches and were participating in leagues. 2015 saw our u18 team winning at Nationals.
This year our chess players honed their skills with many hours of practise.
The team played in the cluster individual chess tournament on 16th April and the following girls were selected to represent District 9:
U19 Pumi Dube, Zamokuhle Gama, Mahima Vandayar, Rethabile Maboko, Tafadswa Mkhuza and Kimalda Chetty
U16 Mandisa Mpinga
A team comprising Pumi Dube, Zamokuhle Gama, Dominique Meysel, Mahima Vandayar and Nicole Song took third place in the National Girls School Festival where they competed against 14 top schools from around the country at the end of April.
On 7th May, the district individual chess tournament was played from 8am to 8pm. After 5 rounds, the following girls made it through to provincial finals:
U19 Pumi Dube , Zamokuhle Gama, Mahima Vandayar, Kimalda Chetty and Tafadzwa Makhuza
U16 Mandisa Mpinga
The U19 team came first out of eight schools in the top schools competition at the beginning of September. They then went on to represent D9 and achieved third position out of 14 schools in the selection of the provincial team. We look forward to next year's chess with anticipation.
The following girls were recognised in 2017 for their contribution to Chess:
Full Colours (Re-award): Tafadzwa Makhuza, Mahima Vandayar
Full Colours (New): Nompumelelo Dube
Half Colours (Re-award): Zamokuhle Gama
Half Colours (New): Genevieve Bonus, Kimalda Chetty
Merit Award: Naomi Nakaonga, Mandisa Mpinga, Chiara Cotumuccio, Analuk Ramjan
Team: Nompumelelo Dube, Zamokuhle Gama, Tafadzwa Makhuza, Mahima Vandayar and Kimberley Mugadza