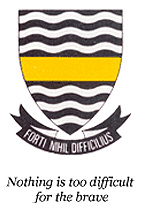 Upcoming Events
News

Congratulations to the following music students who passed their external exams. Seen here are Naledi Shabangu who passed her Grade […]
We are having problems with our switchboard and many of our extensions are not working today (15 May 2018). We […]
The Class of 2017 Matric Remarks can be collected from Mrs Goldin at the school  between 08:00 and 14:00. We have […]
More News
Centenary
Donate
Join Groups

MySchool
Click here for more info
Cricket
Cricket has been running at Jeppe since 1997 and has enjoyed many years of fun, competition and success.
Coached by Mr Dirk Bloem, the first team participated in the SA School Championships in Pretoria during December 2015 as Gauteng representatives after becoming Gauteng champions at the end of last year.  Jeppe played good all-round cricket and a combination of excellent batting, bowling, fielding and a fighting Jeppe spirit helped them walk away from the tournament as bronze medallists.
The team carried this momentum into the beginning of 2016 as they completed their league games in the Central Gauteng Inter-High School Girl's Cricket Tournament. They lost only one game in the league stages against Soweto and made it to the semi-finals comfortably. The semi-final was played against Alberton High School with home ground advantage and, although, the rain split the game over two days, Jeppe emerged victorious in a nail-biting finish.
The first Xl travelled to Soweto to defend their title in the Central Gauteng Inter-High School Girl's Cricket Tournament on 13 October. It was a close contest that went right down to the final ball with Soweto needing 6 runs of the last ball. Once again, it was a fighting Jeppe spirit that took the team over the line and helped them to walk away with the trophy for the second successive year.
The second team also had a successful season as they made it to the final in the Central Gauteng Inter-High School Girl's Cricket Tournament for the second consecutive year. They, unfortunately lost a hard fought battle against Monument Hoërskool in the final.
During September, the first team also won the inaugural Pink Drive Tournament. This tournament was held as part of an initiative, with PinkDrive and FUTURELIFE, which aims to make a difference in the lives of young female learners from diverse backgrounds and to empower them through sport. We played a round robin tournament against five other schools. Jeppe finished at the top of the log and advanced to the semi finals which we won convincingly. We played against Phafogang High School in the final. The team played with a tremendous team spirit to win the final, bringing home the beautiful trophy.
Congratulations to the following girls on their provincial selections for 2016:  Jenna Searle (gr 9),  Sihle Sotha (gr 11) and Samantha Schutte who play for Gauteng U19. Jenna Searle was recognised as the Gauteng U16 Girls Player of the year at the Gauteng Cricket Board and Bizhub Highveld Lions Amateur Cricket Awards on 12 May 2016.
Office Bearers for 2018:
Captain – Jenna Searle
The following girls were recognised during 2017 for their contribution to cricket:
Full Colours (New) – Jenna Searle

Half Colours (New) –  Zoey Cuerden and Megan Reveley
Merit Award (awarded to learners who have achieved a better than average performance within the standards of the school) – Danielle O'Donoghue
Team Award (Awarded to a learner in Grade 12 who has represented the school in a team for 3 years or more. They have shown excellent behaviour at all times, dedication, loyalty and service to the school) – Sihle Tsoko, Samantha Schutte and Mahima Vandayar