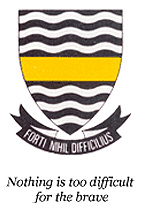 Upcoming Events
News

The new dance squad leaders Rhetsabile Manaka and Monique Tigere performed a dance they had choreographed themselves at final assembly […]

Thelma Brown was a pupil, teacher, mother of 4 daughters that went through the school, and member of the governing […]
More News
Centenary
Donate
Join Groups

MySchool
Click here for more info
Cricket
2018 has been a good year to date for the Jeppe cricket teams. The First Team started the season by beating the defending champions from Soweto in the first league game of the season.   The team then carried this winning momentum through to the next game against Midrand High School, where we scored a record-breaking total of 300 runs in 20 overs. We continued our winning streak against a touring team from Penryn College. With only one loss (to Queens High School) in the season, we are in the running to win the Central Gauteng Girls' High School League.
The Second Team has also experienced success, they won 4 out of 6 matches and are waiting to play in the semi-finals of their league.
Four Jeppe cricketers were selected for the Central Gauteng Lions teams. Megan Reveley, Savhannah Myburgh and Snamile Mthembu are playing in the u16B team, and Jenna Searle is in the U19 team.  We wish them all the best for the Inter-Provincial Tournament during the December school holidays.
Office Bearers for 2019:
Captain – Jenna Searle
The following girls were recognised during 2019 for their contribution to cricket:
Full Colours (Re-Award): Jenna Searle
Full Colours (New): Zoey Cuerden
Half Colours (Re-Award): Megan Reveley
Half Colours (New): Snamile Mthembu and Savhannah Myburgh
Merit: Jessica Bonthuys, Caitlyn Strydom, Sarah Dubazana and Jesse Vorster
Team: Jessica Bonthuys, Caitlyn Strydom, Zoey Cuerden and Jenna Searle