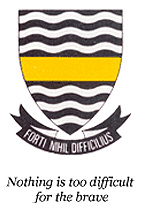 Upcoming Events

The Festival of Nine Lessons Carol Service and Tableau is an annual tradition at Jeppe Girls that started in 1945. […]
News

Bags for Books was a project that started at Jeppe in 2017. A group of ladies who are associated with […]

Congratulations to the Winner of the Sports Star of the Month for September 2018: Swayde Lessing (athletics). Swayde achieved over […]

Seven Jeppe teams participated in the TUKS High School 4-a-side Beach Volleyball Tournament held at Pocock's indoor volleyball arena on […]
More News
Centenary
Donate
Join Groups

MySchool
Click here for more info
Cricket
Cricket has been running at Jeppe since 1997 and has enjoyed many years of fun, competition and success.
Coached by Mr Dirk Bloem, the first cricket team has won the Central Gauteng Inter-High Schools' Girls' Cricket Tournament for three years. In 2017, Jeppe won the trophy in March, but lost it in November, meeting their match in the Soweto District Team. The game ended in a draw, and was decided in a super over, where Jeppe lost by 6 runs.
The second team won their 2017 league in a tight final match against Monument Hoërskool.
Congratulations to the following girls on their provincial selections for 2017:  Zoey Cuerden was selected for the u16B team, and Jenna Searle (gr 10),  Sihle Tsoko (gr 12) and Samantha Schutte (gr12) played for Gauteng u19a team. Samantha, Sihle and Jenna also made their debuts in the Gauteng Women's Team.
Office Bearers for 2018:
Captain – Jenna Searle
The following girls were recognised during 2018 for their contribution to cricket:
Full Colours (Reaward) – Jenna Searle

Half Colours (Reaward) –  Zoey Cuerden
Half Colours (New) – Megan Reveley
Merit Award (awarded to learners who have achieved a better than average performance within the standards of the school) – Micaela Ferreira, Anastasia Geldenhuys, Erin Mitchley, Danielle O'Donoghue, Carmen Parker and Zigane Williams
Team Award (Awarded to a learner in Grade 12 who has represented the school in a team for 3 years or more. They have shown excellent behaviour at all times, dedication, loyalty and service to the school) – Micaela Ferreira, Anastasia Geldenhuys, Erin Mitchley, Danielle O'Donoghue, Carmen Parker and Zigane Williams