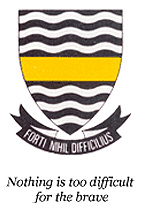 Upcoming Events
Join us for the Centenary Jeppe Fun Run/Walk on Saturday 18th August 2018. Tickets are R40 each and are available […]
Save the date 31 August for the Ruth First Fiesta at the Linder Auditorium.
News

Congratulations to Mr Bester and the Jeppe Girls Choir who were awarded a gold medal and a silver medal for […]
The Jeppe choir will be participating in the 10th World Choir Games to be held in Tshwane from 4th to […]
More News
Centenary
Donate
Join Groups

MySchool
Click here for more info
Cross Country
Cross-country is a winter sport that takes place in the second term. Weekly runs take place locally, with about 30 runners participating.
After an entire term of off-season training three times a week, the team was ready to compete against other schools in the league.
The 2017 Cross Country season was very successful with many girls achieving their personal best times and positions in the competition. Nadia Calore, Talia McPherson, Ciara Van Tonder, Tasneem Bharoochi and Aléa Britz qualified for the Inter-District championships where they competed against the top 60 runners from all districts.
Office Bearers for 2018:
Captain – Jade Caknis
The following girls were recognised in 2017 for their contribution to cross-country:
Merit Award– Tasneem Bharoochi, Nadia Calore, Talia Mc Pherson, Ciara Van Tonder and Aléa Britz
Team – Shaylene Clark and Kayla Teixeira