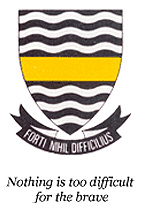 Upcoming Events

Friday 22nd February 14:30-18:00 and Saturday 23 February 08:30-12:30 Entrance Adults R10, Scholars R5. Refreshments will be on sale.

To download the document, please click on the heading "Code of Conduct 2019″ on the home page Menu and once […]
News

Congratulations to Ntsakisi Ntsekhe (class of 2018) who has been awarded a scholarship from the prestigious Allan Gray Orbis Foundation. […]

Congratulations to our class of 2018. They continued the school's legacy of excellence by attaining a 100% pass rate, the […]
More News
Centenary
Donate
Join Groups

MySchool
Click here for more info
Cross Country
Cross-country is a winter sport in which teams and individuals run long distance races. It is an endurance sport that requires patience, determination and commitment. Cross Country League events take place during the second term and we compete in five races. Weekly runs take place locally, with about 30 runners participating.
This year the first race took place at James and Ethel Gray Park and the second was held at Pretoria Boy's High School. Unfortunately, the third event at Huddle Park, was cancelled because of bad weather conditions. The fourth race was held at Thaba Trails and the top 20 athletes in this race qualified to compete at the Inter-Districts.  One of our senior runners, Tristan Torr (Grade 10) and one of the junior runners, Shauna Craddock (Grade 8), qualified to represent the Central District at the Inter-District Finals which was held at Pretoria Boys'.
Office Bearers for 2018:
Captain – Jade Caknis
The following girls were recognised in 2018 for their contribution to cross-country:
Half Colours (New): Jade Caknis
Merit: Tristan Torr, Shauna Craddock
Team: Jade Caknis