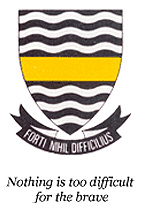 Upcoming Events

An original musical theatre piece and whole school collaboration. May 12-13, 19-20.
News

Jeppe Girls are the Central Gauteng cricket champions for the third year in a row. They played a combined Soweto schools […]
Congratulations to our athletes on their performances at Inter-districts on 27 February 2017: Jenna Stolz (left) came 1st in u15 100m, Kasey […]
The Class of 2016 Matric Remarks can be collected from Mrs Goldin at the school  between 08:00 and 14:00
More News
Centenary
Donate
Join Groups


MySchool
Click here for more info
Cross Country
Cross-country is a winter sport that takes place in the second term. Weekly runs take place locally, with about 30 runners participating.
After an entire term of off-season training three times a week, the team was ready to compete against other schools in the league.
The 2016 Cross Country season was very successful with many girls achieving their personal best times and positions in the competition. Two of our runners were selected for inter districts. Nadia Calore (left) came 40th (overall) in a time of 19:51.00. She was 17th within the Junior Central Districts Team. Zainub Karodia (right) came 31st (overall) in a time of 19:27.90. She was 19th within the Senior Central Districts Team
The following girls were recognised in 2016 for their contribution to cross-country:
Merit Award– Zainub Karodia, Nadia Calore, Talia McPherson and Ciara van Tonder
Team – Savannah Aysen