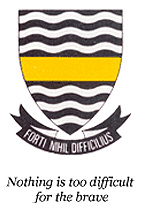 Upcoming Events

The Festival of Nine Lessons Carol Service and Tableau is an annual tradition at Jeppe Girls that started in 1945. […]
News

Bags for Books was a project that started at Jeppe in 2017. A group of ladies who are associated with […]

Congratulations to the Winner of the Sports Star of the Month for September 2018: Swayde Lessing (athletics). Swayde achieved over […]

Seven Jeppe teams participated in the TUKS High School 4-a-side Beach Volleyball Tournament held at Pocock's indoor volleyball arena on […]
More News
Centenary
Donate
Join Groups

MySchool
Click here for more info
Cross Country
Cross-country is a winter sport that takes place in the second term. Weekly runs take place locally, with about 30 runners participating.
After an entire term of off-season training three times a week, the team was ready to compete against other schools in the league.
The 2017 Cross Country season was very successful with many girls achieving their personal best times and positions in the competition. Nadia Calore, Talia McPherson, Ciara Van Tonder, Tasneem Bharoochi and Aléa Britz qualified for the Inter-District championships where they competed against the top 60 runners from all districts.
Office Bearers for 2018:
Captain – Jade Caknis
The following girls were recognised in 2017 for their contribution to cross-country:
Merit Award– Tasneem Bharoochi, Nadia Calore, Talia Mc Pherson, Ciara Van Tonder and Aléa Britz
Team – Shaylene Clark and Kayla Teixeira