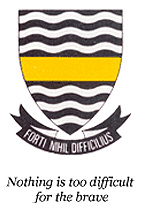 Upcoming Events

The Festival of Nine Lessons Carol Service and Tableau is an annual tradition at Jeppe Girls that started in 1945. […]
News

Bags for Books was a project that started at Jeppe in 2017. A group of ladies who are associated with […]

Congratulations to the Winner of the Sports Star of the Month for September 2018: Swayde Lessing (athletics). Swayde achieved over […]

Seven Jeppe teams participated in the TUKS High School 4-a-side Beach Volleyball Tournament held at Pocock's indoor volleyball arena on […]
More News
Centenary
Donate
Join Groups

MySchool
Click here for more info
Cycling
A small group of girls rode under the Jeppe colours for the first time this year in the Spur School Mountain Bike League.
Four girls took part in the first event, Tour de Plaas, on Saturday 23 July at Bekkers High School in the Magaliesberg. We partnered with Jeppe Boys who had a team of six riders . The girls, Alexis Cuerden, Tasneem Bharoochi, Candice Holland and Heather Holland, competed in the Under 15 group and were able to ride a sighting lap before the race. Candice  took a big tumble on the sighting lap, leaving her unable to ride the main race. Alexis, Heather and Tasneem went on to complete the main race (twice around the 5.9 km route) with big smiles ready for the next race in August.
The second race Tour de Bling took place on Saturday 20th August with Alexis Cuerden and Tasneem Bharoochi the only two Jeppe Girls riders. The race comprised two laps each 5km long and followed a tough course with a lot of technical sections and some huge hills. It was hard going but they lived up to our school motto "Nothing is too difficult for the brave" and said they would definitely do it again.
The third Spur event clashed with other sporting fixtures but we look forward to next year. Our cyclists also took part in the Hearts into the Future Freedom Ride at Sacred Heart on Heritage Day 24th September.