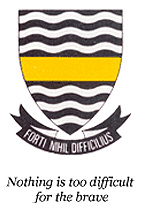 Upcoming Events

…an extravaganza of drama, dance and music on 11th and 12th May. Tickets will go on sale in term 2.
News

67blankets for Nelson Mandela are again going for a world record in July this year – the longest crocheted scarf. […]

Getting into the spirit of the 90th Flower Show which takes place on Friday 23rd February and Saturday 24th February, […]

Congratulations to Caitlin Davies who is seen above with the special medal she was awarded for swimming 8 miles in […]
More News
Centenary
Donate
Join Groups

MySchool
Click here for more info
Equestrian
Jeppe has had a small team of accomplished equestrians representing the school since 2009. The girls ride from their own stables. They participate in the Equestrian Schools'  League and compete in various disciplines including Dressage, Show Jumping and Equitation.
Our Equestrian team, comprised four riders in 2016 and they walked away with Top Honours, winning the Category H Schools (2-5 riders) for the third year running.
At the Ekurheleni Equestrian Awards Evening on 7 September, Talia White received her "newcomer's award"; Jessica McIntyre received her Ekurhuleni Colours for Equitation; Sophie-Leigh Claassen received Ekurhuleni Colours for performance, working riding and dressage as well as a 'Dedicavit Equestri" trophy. Courtney Tully received her Ekurhuleni Colours for dressage, show jumping, equitation and working hunter. She also received the "top achiever for Jeppe" trophy, a "Dedicavit Equestri" trophy, a Victrix Ludorum medal and was in the Top Ten for the district.
The following girls were recognised for their contribution to the sport in 2017
Full Colours (New): Sophie-Leigh Claassen
Half Colours (New): Talia White
Merit Award: Jessica McIntyre