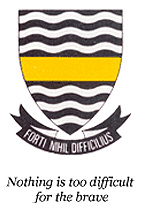 Upcoming Events
Join us for the Centenary Jeppe Fun Run/Walk on Saturday 18th August 2018. Tickets are R40 each and are available […]
Save the date 31 August for the Ruth First Fiesta at the Linder Auditorium.
News

Congratulations to Mr Bester and the Jeppe Girls Choir who were awarded a gold medal and a silver medal for […]
The Jeppe choir will be participating in the 10th World Choir Games to be held in Tshwane from 4th to […]
More News
Centenary
Donate
Join Groups

MySchool
Click here for more info
Golf
A group of girls were identified during the Sports Academy programme as having potential as golfers and have been attaending practise sessions with a coach at the Royal Johannesburg and Kensington Golf Course. we hope to have our team compete at the National Girls School Festival in 2017.