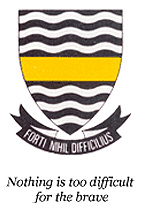 Upcoming Events

Friday 22nd February 14:30-18:00 and Saturday 23 February 08:30-12:30 Entrance Adults R10, Scholars R5. Refreshments will be on sale.

To download the document, please click on the heading "Code of Conduct 2019″ on the home page Menu and once […]
News

Congratulations to Ntsakisi Ntsekhe (class of 2018) who has been awarded a scholarship from the prestigious Allan Gray Orbis Foundation. […]

Congratulations to our class of 2018. They continued the school's legacy of excellence by attaining a 100% pass rate, the […]
More News
Centenary
Donate
Join Groups

MySchool
Click here for more info
Hockey
Hockey is a well established sport at Jeppe and will be one of our main focal areas over the next few years, encouraging participation, hosting training clinics and improving the skills of our learners. The squad is comprised of 8 teams, 2 in each age group. Jeppe participates competitively in a school hockey league and enters the Pullen tournament every year. The first team achieved third place this year in the Pullen Tournament.
Two of our players were selected for provincial teams this year – Kelsey Mark was selected for the Gauteng South u14d team and Naledi Mbokane was selected for the Gauteng South u16b team.
2018 Office bearers:
Captain: Micaela Ferreira
Vice-Captains: Jenna Searle and Talia McPherson
The following girls were recognised during 2018 for their contribution to hockey:
Full Colours (New): Micaela Ferreira, Erin Mitchley
Half Colours (Re-Award): Tassia De Freitas, Talia McPherson, Naledi Msane
Half Colours (New): Zoey Cuerden, Jenna Searle
Merit: Caitlin Davies, Dominique Goncalo, Ruby Hyman, Alison Laidley, Sydney McDougall, Jamie Moyce, Naledi Msane, Danielle O' Donoghue, Sarah Batchelder, Mbalenhle Mbatha, Lerato Tsoai, Tallis Brown, Kelsey Mark, Jessie Vorster
Team: Caitlin Davies, Tassia de Freitas, Micaela Ferreira, Dominique Goncalo, Ruby Hyman, Alison Laidley, Sydney McDougall, Erin Mitchley, Jamie Moyce, Naledi Msane, Danielle O' Donoghue