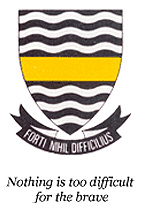 Upcoming Events
Join us for the Centenary Jeppe Fun Run/Walk on Saturday 18th August 2018. Tickets are R40 each and are available […]
Save the date 31 August for the Ruth First Fiesta at the Linder Auditorium.
News

Congratulations to Mr Bester and the Jeppe Girls Choir who were awarded a gold medal and a silver medal for […]
The Jeppe choir will be participating in the 10th World Choir Games to be held in Tshwane from 4th to […]
More News
Centenary
Donate
Join Groups

MySchool
Click here for more info
Hockey5s
Jeppe's 5-a-side hockey league was introduced in October/November to provide an opportunity for girls to play a different format of hockey in the off-season. It has its own set of rules and is fun, fast-paced and competitive. The Teams have 5 players, one of which may be a goal keeper and the games are 10 minutes each half, with a two minute half time break. The league takes place on Friday afternoons on the astro court, with u15 and u18 teams from Jeppe, EG Jansen, Maragon and Parktown Girls participating.