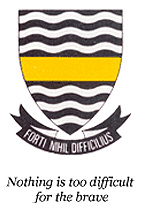 Upcoming Events

…an extravaganza of drama, dance and music on 11th and 12th May. Tickets will go on sale in term 2.
News

67blankets for Nelson Mandela are again going for a world record in July this year – the longest crocheted scarf. […]

Getting into the spirit of the 90th Flower Show which takes place on Friday 23rd February and Saturday 24th February, […]

Congratulations to Caitlin Davies who is seen above with the special medal she was awarded for swimming 8 miles in […]
More News
Centenary
Donate
Join Groups

MySchool
Click here for more info
Hockey5s
Jeppe's 5-a-side hockey league was introduced in October/November to provide an opportunity for girls to play a different format of hockey in the off-season. It has its own set of rules and is fun, fast-paced and competitive. The Teams have 5 players, one of which may be a goal keeper and the games are 10 minutes each half, with a two minute half time break. The league takes place on Friday afternoons on the astro court, with u15 and u18 teams from Jeppe, EG Jansen, Maragon and Parktown Girls participating.