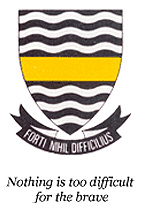 Upcoming Events

Friday 22nd February 14:30-18:00 and Saturday 23 February 08:30-12:30 Entrance Adults R10, Scholars R5. Refreshments will be on sale.

To download the document, please click on the heading "Code of Conduct 2019″ on the home page Menu and once […]
News

Congratulations to Ntsakisi Ntsekhe (class of 2018) who has been awarded a scholarship from the prestigious Allan Gray Orbis Foundation. […]

Congratulations to our class of 2018. They continued the school's legacy of excellence by attaining a 100% pass rate, the […]
More News
Centenary
Donate
Join Groups

MySchool
Click here for more info
Hockey5s
Jeppe's 5-a-side hockey league was introduced in October/November to provide an opportunity for girls to play a different format of hockey in the off-season. It has its own set of rules and is fun, fast-paced and competitive. The Teams have 5 players, one of which may be a goal keeper and the games are 10 minutes each half, with a two minute half time break. The league takes place on Friday afternoons on the astro court, with u15 and u18 teams from Jeppe, EG Jansen, Maragon and Parktown Girls participating.