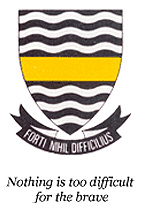 Upcoming Events
News

The new dance squad leaders Rhetsabile Manaka and Monique Tigere performed a dance they had choreographed themselves at final assembly […]

Thelma Brown was a pupil, teacher, mother of 4 daughters that went through the school, and member of the governing […]
More News
Centenary
Donate
Join Groups

MySchool
Click here for more info
Netball
Netball is a game that is played with passion and determination at Jeppe. It is a very popular sport with the girls, with many participating.  We aim to allow as many girls as possible to enjoy the sport and encourage them to continue to play through their school years.
After hosting weekend tournaments with Public and Private schools from the East Rand, Northern suburbs and Central Johannesburg Districts for three years, Jeppe was invited to join the Private Schools league and has been playing with them since 2009.
Jeppe managed to have 12 teams in 2018, adding C teams to our junior age groups. They only played 2 games, but enjoyed themselves.
17 players were selected to represent D9 netball at the regional trials and 7 of these were selected to attend the first round of Gauteng trials.
2019 Office Bearers
Captain: Shannon Palmer
Vice-captain Jessica Bonthuys
The following girls were recognised during 2019 for their contribution to netball:
Full Colours: Shannon Palmer and Nompumelelo Makhoba
Half Colours (Re-award): Megan Reveley and Cailin Turnbull
Half Colours (New): Jessica Bonthuys and Tshaamano Mabuba
Merit Award: Cassidi Johnson, Kyla Taylor-Broun, Chandra Orton, Abigail Dalrymple, Nissi Mukuna, Donna Padoan and Rorisang Kabane
Team: Jessica Bonthuys, Luyanda Gcabashe, Hayley Johnston, Sihle Mashinini, Laurah Meki, Tshepiso Mogale, Shannon Palmer and Kezia Reddy