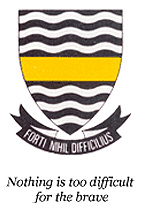 Upcoming Events

An original musical theatre piece and whole school collaboration. May 12-13, 19-20.
News

Jeppe Girls are the Central Gauteng cricket champions for the third year in a row. They played a combined Soweto schools […]
Congratulations to our athletes on their performances at Inter-districts on 27 February 2017: Jenna Stolz (left) came 1st in u15 100m, Kasey […]
The Class of 2016 Matric Remarks can be collected from Mrs Goldin at the school  between 08:00 and 14:00
More News
Centenary
Donate
Join Groups


MySchool
Click here for more info
Orienteering
is sport has seen a small revival, with a few Kensington schools travelling to join the league in the North. We reintroduced the sport in 2015. Orienteering is a running (and walking) sport that is a lot of fun as it involves navigation skills. It combines a good sense of direction, map- reading skills, strategic thinking and stamina and is a bit like a grown-up treasure hunt.
A team of 20 girls competed in 7 fixtures in term 1. In the finals we had good results with good performances in the top 20 seniors and juniors.
Jeppe Girls in the Junior Top 20
8th Erin Conroy 14:13; 10th Carmen Parker 14:37; 14th Bethany Harker 16:49; 17th Jayme Smith 20:17 and 19th Kimberly January 21:59
Jeppe Girls in the Senior Top 20
5th Shaylene Clark 18:48; 10th Tiffany Harzon 23:03; 15th Danika Moura 25:47 and 20th Zoe Steyn 28:41
The following girls were awarded for their contribution in orienteering in 2016:
Merit Award – Shayleen Clark, Erin Conroy, Bethany Harker, Tiffany Harzon and Carmen Parker